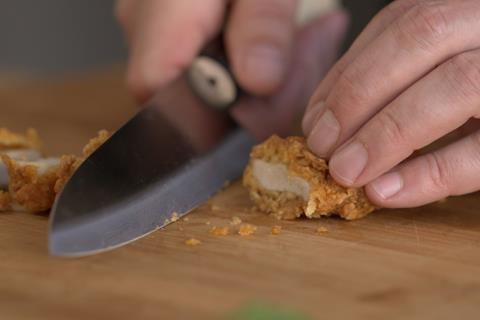 London-based MetFilm Sales has picked up world sales excluding Canada to Hot Docs entry Meat The Future and will introduce to buyers at the virtual Cannes market later this month.

Liz Marshall directed Meat The Future, which explores 'cultivated meat', a food science that grows real meat from animal cells, free from disease and infection and without the need to breed, raise and slaughter animals.
The film follows cardiologist Uma Valeti, the co-founder and CEO of 'cultivated meat' start-up Memphis Meats, as he builds his company and production prices drop from 2016, when a meatball cost $18,000 per pound.
"The current pandemic has made this film only more urgent and globally relevant," said MetFilm head and former Dogwoof sales chief Vesna Cudic, who negotiated the deal with Marshall in Vancouver.
MetFilm's sales roster includes Sundance 2020 audience award winner The Reason I Jump, Sundance and Berlinale 2019 selection Shooting The Mafia, and Emmy-nominated The Oslo Diaries.
Marshall directed Midian Farm (2018), The Ghosts In Our Machine (2013), Water On The Table (2010), and the HIV/AIDS trilogy for the Stephen Lewis Foundation (2007).