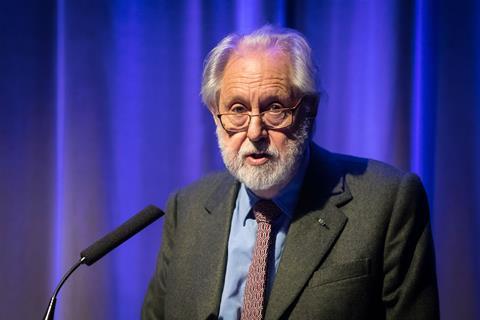 The UK's National Film and Television School (NFTS) has moved the launch of a major new report online as coronavirus continues to spread.
Lord David Puttnam was due to deliver a keynote speech at the House of Lords on March 18 to mark the launch of the NFTS Graduate Impact Report, which has analysed the contribution of NFTS graduates to high-end TV, British independent film and inward investment over a five-year period.
But a statement from the school said Puttnam's speech would now be hosted online, while hard copies of the report will be mailed to invited guests. It marks the latest event to pivot online in the wake of the COVID-19 outbreak with film industry gatherings such as this week's Agora Doc Forum in Greece being hosted in the digital realm.
"The Graduate Impact Report is the product of many months of hard work and dedication, and the results have proved even more startling that we expected," said a statement from NFTS director Jon Wardle to invited guests. "During these unprecedented times, I'd like to take this opportunity to thank you for your understanding."
The NFTS has commissioned OC&C Strategy Consultants to analyse the contribution and impact of its graduates on UK film and television production from 2015 to 2019, ahead of the school's 50th anniversary in 2021.
There have been close to 600 cases of coronavirus recorded in the UK and eight deaths to date.