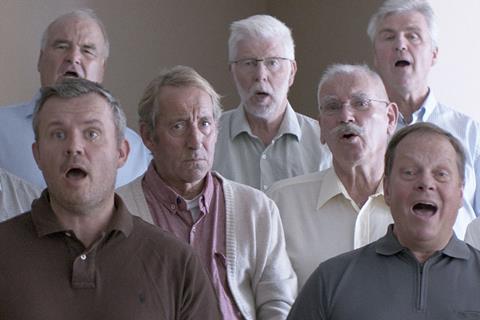 Under The Tree and Prisoners were the big winners at Iceland's Edda Awards on Sunday.
The film won seven awards: best film, best director (Hafsteinn Gunnar Sigurðsson), best actress (Edda Björgvinsdóttir), best actor (Steinþór Hróar Steinþórsson), supporting actor (Sigurður Sigurjónsson), best original screenplay (Huldar Breiðfjörð and Sigurðsson), and best special effects (The Gentlemen Broncos).
Ragnar Bragason's RUV series Prisoners took home the most gongs, with 10 awards including best TV series and most popular TV series, plus awards for sound, music, editing, cinematography, costumes, make-up, art direction and best supporting actress.
Baldvin Z won best documentary for Beyond Strength, about an Icelandic strongman, while best short film went to Atelier by Elsa María Jakobsdóttir.
Best children's programme went to Guðrún Ragnarsdóttir's Summer Children, which premiered in Tallinn Black Nights.
Under The Tree, an Iceland-Poland-Denmark-Germany co-production, premiered in Venice Orizzonti before going to Toronto; the film went on to win awards in the Hamptons, Zurich and Fantastic Fest, among others. The dark comedy-tragedy was Iceland's submission for the foreign-language Oscar race. Magnolia will release in the US and New Europe handles sales.
The Edda Awards are handed out by The Icelandic Film and Television Academy (IKSA).