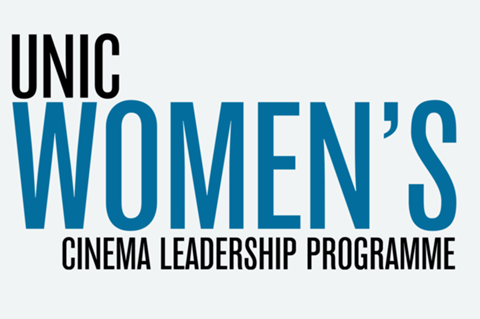 The International Union of Cinemas (UNIC), representing exhibitors across 37 European territories, has unveiled the latest line-up of eight cinema professionals due to participate in the third edition of its Women's Cinema Leadership programme on the fringes of the Cineurope meeting in Barcelona.
Over the course of the 12-month mentoring programme, running June to June, the participants will receive one-to-one support and development advice from established, respected women executives in the exhiition business.
For the first time this year, the initiative has been expanded to include participants from 10 companies involved in UNIC's Partner of European Cinema Exhibition Programme, aimed at building connections between the cinema operators and service and equipment providers such as Comscore, Barco and Imax.
"It's with great pride that we at UNIC are continuing our committed efforts towards promoting more gender-balanced leadership within the industry," said UNIC CEO Laura Houlgatte.
The full-list of participants and mentors for the 2019-20 edition:
Participants
Angeliki Angelidou (Cineplexx, Greece)
Sévrine Breil (Les Cinémas Pathé Gaumont, France)
Susanne Fläxl (Cineplex Neufahrn, Germany)
Anna Grunert (Helios, Poland)
Louise McKenzie (Webedia Movies Pro, UK)
Alessandra Pavan Bernacchi (IMAX, UK)
Rochelle Shanthakumar (Odeon Cinemas Group, UK)
Hanna Szczepkowska (Arsenal Cinema, Germany).
Mentors
Sofie Braet (Cinionic, Belgium)
Nathalie Cieutat (Les Cinémas Pathé Gaumont, France
Helena Eklund (Filmstaden, Sweden)
Cathy Huis in 't Veld-Esser (Gofilex B.V., The Netherlands)
Petra Rockenfeller (AG Kino & Lichtburg Filmpalast, Germany)
Debbie Stanford-Kristiansen (Novo Cinemas, UAE)
Eva Maria Valles Novel (Cinesa, Spain)
Olga Zinyakova (KARO Cinema Chain, Russia).