EXCLUSIVE: Visual effects firm behind The Theory of Everything and the 2012 London Olympics opening ceremony appointed sole vendor.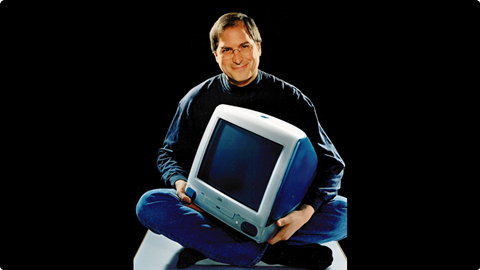 Union has been named as sole VFX vendor on Danny Boyle's as-yet-untitled Steve Jobs biopic, starring Michael Fassbender and Kate Winslet.
The London-based visual effects facility previously worked with Boyle on features 127 Hours and Trance; TV drama Babylon; and the video sections of 2012 London Olympics opening ceremony, Isles of Wonder.
More recently, Union worked on Oscar and BAFTA-winning The Theory of Everything and upcoming titles include Icon, Suffragette, Everest, Genius, Far From Madding Crowd, and The Lady In The Van.
The Jobs biopic represents Union's most high-profile title to date.
Adam Gascoyne, visual effects supervisor and creative director at Union, said: "It's going to be a very significant year for Union, with the calibre of stories, talent and creativity we're involved with surpassing any other.
"Again, of course, it's a great privilege to join Danny's team and this time in the birthplace of the modern digital age. It's a world that has revolutionised our way of life and has even allowed our own craft in VFX to flourish, it's a momentous story to be able to contribute to."
The long-gestating biopic of Jobs, the late technology guru and Apple founder, began shooting in San Francisco last month. Working from a screenplay by Oscar-winner Aaron Sorkin (The Social Network), the film is being made through Universal.
Fassbender takes the lead role with Winslet playing former Macintosh marketing chief Joanna Hoffman, Seth Rogen as Apple co-founder Steve Wozniak and Jeff Daniels as former Apple CEO John Sculley.
It is understood the film will retain Sorkin's unorthodox three-act structure. The screenwriter, who has adapted Walter Isaacson's Steve Jobs: The Exclusive Biography, previously said he imagined a biopic that had just three scenes, each shot in real time and taking place just before a vital Apple product launch. Reports suggest the final sequence will be set in 1998 with the unveiling of the first iMac. Jobs died of cancer on Oct 5 2011.