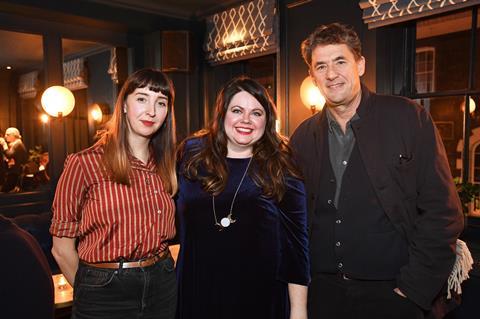 UK filmmaker Lindsey Dryden has been awarded Creative England's second annual Simon Relph memorial bursary of £15,000.
Dryden is a writer, director and producer of short-and feature-length films. She founded Gloucestershire-based production company Little By Little Films in 2011,specialising in projects led by LGBTQ+ people and women.
Her credits include producing Jennifer Brea's documentary Unrest, the director's own story of fighting chronic fatigue syndrome. It won the special jury prize for documentary editing at Sundance 2017. She also won an Emmy for outstanding short documentary for verité short documentary series Trans In America in 2018.
Dryden's current projects include feature documentary Ahead Of The Curve, about Franco Stevens' creation of renowned lesbian magazine Curve in 1990. The film is being made with an all-female LGBTQ+ crew.
She was chosen by a panel consisting of Creative England CEO Caroline Norbury, former head of Film4 Tessa Ross, Simon Relph's daughter Bella Relph, and producers Stephen Woolley, Tim Bevan, and last year's awardee, Anna Griffin.
In addition to the money, she will receive mentoring and support from a group of industry leaders, as well as a place on Creative England's Market Trader programme.
First launched at Cannes 2018, the £15,000 award is given to an emerging independent UK producer who is based outside of London. It is supported by Bafta, and awarded in honour of former Bafta chairman and British Screen Finance CEO Relph, who died in October 2016.