Plus: Erik Lomis exits TWC, joins Annapurna; and more…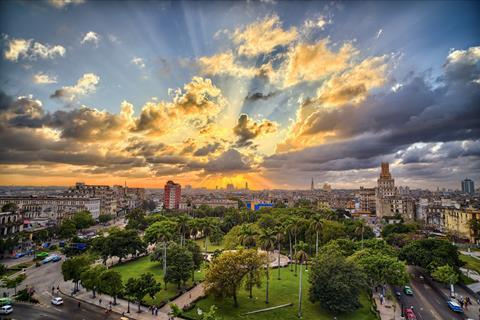 San Francisco's Golden Gate 3D will produce the large format film Cuba (working title) in association with BBC Earth, which will support marketing and promotion. Giant Screen Films will distribute globally.
Neil Nightingale (Walking With Dinosaurs, One Life, Tiny Giants, Wild Africa) is on board as executive producer. Production is currently underway with a release target of early 2017.
Erik Lomis has become the latest high-ranking executive to leave The Weinstein Company, where he served five years as head of domestic distribution. Lomis has joined Annapurna Pictures in an unspecified role. A spokesperson confirmed Lomis had joined Megan Ellison's company but did not elaborate. Reports speculated Ellison is launching a distribution arm.
The Orchard has acquired all North American rights from Submarine Entertainment to Michal Marczak's documentary All These Sleepless Nights. The film from Endorfina Studio and Pulse Films earned the 2016 Sundance Film Festival Directing Award in World Cinema Documentary competition.
Starz has picked up US rights to the thriller Careful What You Wish For starring Nick Jonas and Isabel Lucas. Starz Digital will partner with a theatrical distributor on the June release, which will go day-and-date with VOD. The exclusive TV premiere on STARZ will follow later in the year Elizabeth Allen Rosenbaum directed from a screenplay by Chris Frisina. Hyde Park-ImageNation and Troika Pictures financed the film with Amasia Entertainment and Roberi Media, in association with Merced Media Partners and Myriad Pictures.
Lorenzo Vigas' Venice Golden Lion winner From Afar, Raam Reddy's Thithi, and Sonia Kennebeck's National Bird are among the films in competition for the San Francisco International Film Festival's Golden Gate Awards. The festival runs from April 21-May 5. To see the line-up click here.
Christoph Waltz and Hong Chau have joined Matt Damon and Reese Witherspoon on the cast of Paramount's Downsizing, which Alexander Payne will direct. Payne wrote the screenplay with Jim Taylor and is producing through his Ad Hominem production company with Gran Via Productions' Mark Johnson. Taylor and Jim Burke are executive producers on the satire.
Jorva Entertainment Productions has launched a film/TV finance and production fund to back content budgeted up to $15m. President and CEO Johnson Chan will oversee production and development of the slate, which includes Lionsgate' urban drama The Perfect Match, set to open this week. Joining Chan in the Los Angeles office will be producers Doug Shaffer, Stephanie Rennie and Tamanna Shah.
FilmRise has acquired exclusive home media rights for eight films from Gravitas Ventures and will release each on DVD and Blu-ray throughout spring and summer. The titles are: Jim: The James Foley Story, Addicted To Fresno, 4th Man Out, Already Tomorrow In Hong Kong, Froning: The Fittest Man In History, Advantageous, Anarchy Parlor, and All Stars.
Publicists and Prime co-founders Joy Fehily and Michael Donkis are joining PMK•BNC as executive vice-presidents, where they will launch an entertainment strategy and development department for the firm. The duo take with them their staff of publicists including Rachael Reiss, Maria Herrera, Rebecca Taylor, Cassandra Vargas, and Caitlin Scott, as well as their administrative team.
Paladin will release the rom-com 3rd Street Blackout in New York on April 29. Negin Farsad and Jeremy Redleaf co-directed and star in the film, which will expand into select engagements throughout the US in May. MarVista Entertainment will be releasing the film digitally and across all home entertainment platforms in the summer.
The Montclair Film Festival will present Richard Curtis with its inaugural filmmaker Tribute on April 30. Curtis will participate in a live commentary on a screening of Love Actually, along with an on-stage conversation with Stephen Colbert.