Plus: Production underway on Paramount's Baywatch; and more…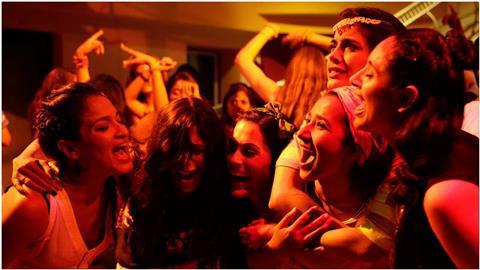 Pan Nalin's Angry Indian Goddesses will open the Indian Film Festival Of Los Angeles (IFFLA) on April 6. Anu Menon's Waiting will close the 14th annual event on April 10.
"India's independent filmmakers are taking bold risks, defying convention, and responding to injustice in each of these visionary films, and the results are breathtaking," said director of programming Mike Dougherty.
"I'm extremely excited for our Los Angeles audience to experience these films, which have garnered raves from around the world, or are making their world premiere with us." For further details about the line-up click here.
Melanie Miller has joined Samuel Goldwyn Films as evp and will be responsible for distribution strategy, marketing and PR. The former vp of acquisitions and marketing will work with Peter Goldwyn to expand episodic and feature-length activities.
Paramount Pictures has begun principal photography on Baywatch starring Dwayne Johnson and Zac Efron. The shoot will take place in Miami and Savannah and the film is scheduled for release on May 19, 2017. Seth Gordon directs.