Plus: Lonsgate, Kevin Hart partner on OTT platform; FilmRise acquires Harry & Snowman; and more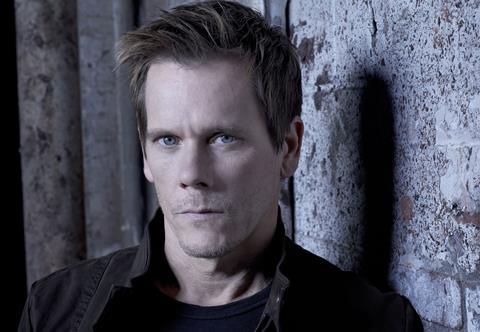 Kevin Bacon has joined CBS Films and Lionsgate's Boston Marathon bombing drama Patriots Day.
Bacon joins Mark Wahlberg, John Goodman, J.K. Simmons, and Michelle Monaghan on the film, which is currently filming in Boston and is scheduled to open in the US on December 21.
FilmRise has acquired exclusive worldwide rights from Concourse Media to Ron Davis' horse-jumping documentary, Harry & Snowman. The film will receive a theatrical release in September.
Grasshopper Film has acquired all US rights from Assemblage Films to Don't Blink – Robert Frank, the documentary from Laura Israel about the life and work of the influential artist. The film will open on July 13 at New York's Film Forum.
Lionsgate has formed a partnership with Kevin Hart and his Hartbeat Digital to launch OTT platform Laugh Out Loud and create a social adventure mobile tablet game. One of the first shows being developed is a hidden camera premium original series in which Hart stars as an undercover Lyft driver. Codeblack CEO Jeff Clanagan, Hart's business partner for the past ten years, has been named president of the new service and president of Hartbeat Digital.
Eastman Kodak Company's 25th annual Kodak Student Scholarship Program open to students at the undergraduate and graduate levels will offer three Kodak Student Scholarship Awards and two Kodak Student Cinematography Scholarship Awards. Cinematographer John Bailey will lead the judging panel and winners will be announced on August 3 at the 70th annual UFVA Conference in Nevada. Click here for rules.
Tribeca Film Institute (TFI) has announced the ten projects for the 13th annual Tribeca All Access (TAA) program, which provides filmmakers from communities largely underrepresented in the industry with year-round support, guidance, and resources to complete their projects. Click here to read about the projects.
Covert Media and Dean Strang – defence lawyer in the acclaimed Netflix show Making A Murderer – are collaborating on and Covert Media will produce the episodic docuseries Dean Strang: Road To Justice. The first season will comprise around eight one-hour episodes hosted by Strang that illustrate major flaws in the criminal justice system.
Guneet Monga's Mumbai-based Sikhya Entertainment began production on Thursday on The Ashram starring Melissa Leo, Sam Keeley, and Kal Penn. The English-language spiritual fantasy thriller takes place in the mystical world of yogis in the Himalayas. Former IM Global executive Ben Rekhi directs from a script by Rekhi and Binky Mendez. Guneet Monga is producing and Brian Kavanaugh-Jones serves as executive producer.
Lionsgate and Tribeca Enterprises' VOD service Tribeca Shortlist is now available on Apple TV. Users can access the service via the Tribeca Shortlist website and via AirPlay from an iPhone or iPad.