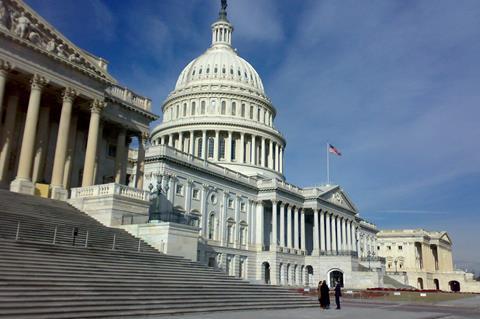 UPDATED: US cinema owners have applauded the passage of a $900bn Covid relief plan.
After Representatives and Senators passed the stimulus package on Monday (December 21), the bill heads to the desk of outgoing president Trump for sign-off.
The measure will provide $15bn in aid to "independent" cinemas and cultural institutions, and does not cover the major cinema chains.
John Fithian, president and CEO of National Association Of Theatre Owners (NATO), said on Monday night, "With multiple vaccines beginning to roll out, we see a bright light at the end of a very dark tunnel.
"There is a very real chance that our business can begin to return to normal in the spring. This bipartisan agreement, shepherded by Senators Schumer, Cornyn and Klobuchar, means that the vast majority of small and mid-size U.S. movie theaters and their employees will have the resources to make it through to the end of that tunnel. We urge its immediate implementation."
Motion Picture Association chairman and CEO Charles Rivkin said, "Our industry supports 2.5 million jobs and 93,000 small businesses in all 50 states, and we are encouraged that this legislation includes an expanded employee retention credit, a grant for movie theaters and an extension of the federal film, television, and live theatrical incentive."
It remains to be seen who qualifies for support and how the money will be allocated.
Included in the deal is the Protect Lawful Streaming Act, which enacts penalities on pirate streaming services, and a new round of Paycheck Protection Program loans after multiple producers and Hollywood companies received loans in the first round last spring.
The stimulus package is part of a broader $2.3tn funding bill and follows months of behind-the-scenes negotiating between House and Senate leaders and treasury secretary Steven Mnuchin.