Arclight Films has picked up North American rights at AFM to the action thriller from Crimson Forest Films and Hanover House starring Brandon Routh and Zhang Yuqi.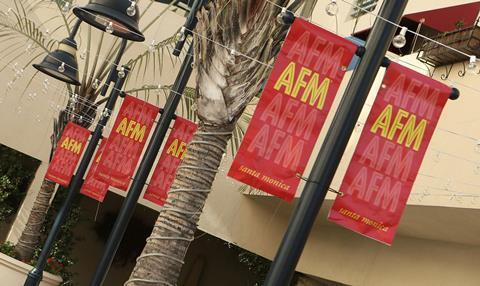 Arclight plans a December 1 VOD launch followed by DVD & Blu Ray on January 10.
The $10m film shot at Pinewood Iskandar Malaysia Studios and follows a group of transatlantic air passengers who end up on an island that contains a deadly secret. Vincent Zhous wrote and directed.
Film Mode Entertainment has acquired North American rights and will distribute the action thriller Alleycats starring Eleanor Tomlinson, John Hannah, Sonoya Mizuno, John Lynch and Sam Keeley. UK-based The Fyzz Facility and Misfits Entertainment produced the action thriller. The film becomes the first to release in North America via Clay Epstein's company and is scheduled to launch on December 15 via iTunes, Amazon and Google.
Focus Features have moved up the nationwide release of Charlize Theron and James McAvoy action thriller The Coldest City from August 11, 2017, to July 28, 2017.
Animatsu Entertainment has licensed France (Septieme Factory), Germany (Universum) and Mexico (Arcade Media) to Genco Inc and MAPPA's In This Corner Of The World, which recently screened in Tokyo and premiered in Toronto. It is understood a UK theatrical release is anticipated for the second quarter of 2017. Sunao Katabuchi directed the story about a woman who moves to Hiroshima to live with her husband's family in 1944 shortly before the US drops the atomic bomb.
Kara MacLean and Kevin McLean formerly of Touchwood PR LA have launched LA-based PR boutique K2 Publicity. The first project is the US theatrical campaign for Votiv Film's As You Are starring Charlie Heaton of Netflix series Stranger Things.