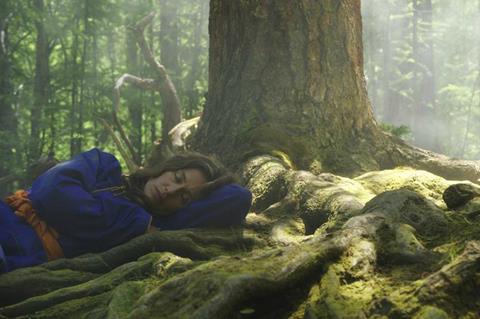 WaZabi Films has reported a strong response from Venice buyers at Giornate degli Autori to Fabienne Berthaud's A Bigger World and has struck key deals following the world premiere.
Anick Poirier and Lorne Price's new Montreal-based sales company has licensed rights in Germany and Austria to MFA+, after the producers closed earlier deals with Haut et Court for France, Scope for Benelux, and JMH for Switzerland.
A Bigger World (Un Monde Plus Grand) stars Cécile de France as Corine, who leaves Paris to spend a few weeks in Mongolia in order to get over the death of the love of her life.
However when Corine encounters shaman Oyun, the latter tells her she has a rare gift. Corine returns to Paris, but soon realises she must go back to Mongolia to begin her initiation into a new way of life.
"This is a great start for us" said Poirier. "We immediately connected to Fabienne's work and feel it will resonate with audiences looking for films that make them grow spiritually and think outside of the box. Heading to TIFF, we are excited to sell more territories."
Producer Carole Scotta added, "We are very proud of this unique film. Fabienne did amazing work making this true story her own, conveying emotion and laughter. We will open the film in France on the 30th of October with a solid release. The first reactions from the audiences are very encouraging and makes us believe we can reach a large audience. Thanks also to Cecile de France: the public loves her."
WaZabi Films' Giornate degli Autori slate includes Jared P. Scott's documentary The Great Green Wall. The TIFF roster features world premieres of Sophies Deraspe's Antigone, and 1982 from Oualid Mouaness starring Nadine Labaki, as well as market title Devil Inside.
WaZabi Films is an independent division of entertainment company Datsit-Sphere.