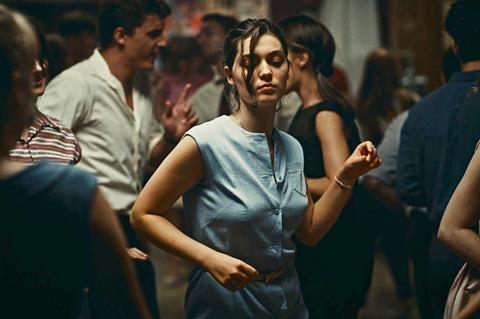 Wild Bunch International (WBI) has racked up a raft of deals on French filmmaker Audrey Diwan's Venice Golden Lion winner Happening.
Adapted from the 2019 work of celebrated French writer Annie Ernaux, it recounts the author's struggle to get an abortion as a student in 1964, 11 years before abortion was legalised in France in 1975.
The subject appears to have struck a chord with distributors worldwide at a time when the abortion debate is back in the spotlight globally, due to recent moves in a number of US states and European territories to restrict access to abortions.
In Europe, the feature has sold to Benelux (September Film), Switzerland (Frenetic Films), Germany (Prokino), Spain (Caramel), Greece (Rosebud), Italy (Europictures), Portugal (Lusomundo), Scandinavia (Njuta), Bulgaria (Bulgarian Film Vision), ex-Yugoslavia (MCF), Romania (Independenta), the Baltics (Estin Film) and Poland (Aurora).
For the rest of the world, it has sold to Canada (Maison 4:3), Russia (Russian Report), Turkey (Bir Film), Israel (Guy Shani), Middle East (Teleview), Latin America pay-TV (Borsalino), Australia and New Zealand (Rialto), Japan (Gaga), South Korea (Watcha), Taiwan (Hooray Film), Hong Kong (Edko), China (Lemon Tree) and Indonesia (Falcon).
As previously announced, Picturehouse Entertainment acquired UK-Ireland distribution rights immediately after the film's Venice win.
Wild Bunch Distribution is handling the French release and moved the theatrical launch forward to November 24, from its previously scheduled February 2022 date, which puts it in the frame to be France's Oscar submission this year.
A deal for the US, which is handled by CAA, is currently under negotiation.