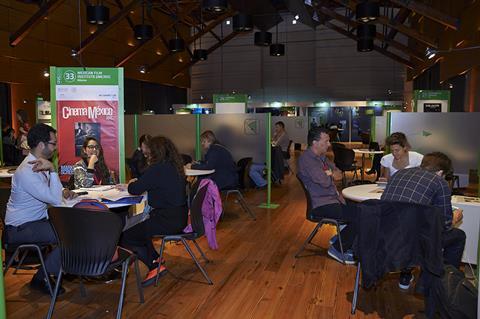 Ventana Sur market chief Jerome Paillard and INCAA president Ralph Haiek announced a new attendance record of more than 4,000 at the event's 10th anniversary edition that wrapped in Buenos Aires on December 14.
Unsurprisingly, Argentine delegates represented the lion's share of industry attendees, climbing 20% on 2017 to around 2,600. Paillard noted that international attendance outside Argentina climbed by 12% this year to more than 1,000 attendees.
Paillard attributed the increase to the fact that buyers keen to invest early in content appreciated the significant amount of works in progress at the market, as well as projects in the annual Primer Corte showcase of features looking for completion funds. "More and more producers outside Argentina are coming here and gearing their meetings to finding partners and sales agents," he said.
Haiek, the president of Argentina's state-funded national film body INCAA, which supports the market and runs it with Cannes Marché du Film, is a TV specialist who wants to see Ventana Sur embrace not only the traditional theatrical business, but television formats, and in particular create a forum where Argentine and Latin American content creators can engage with OTT platforms, which continue to grow at a time when cable broadcasters are losing market share.
New to the market this year was the Fiction Factory section, which included keynote addresses by The Gersh Agency partner and head of TV, lit and packaging Roy Ashton, and Nadcon Film founder and former ZDF Enterprises executive and producer Peter Nadermann. Proyecta, a co-production sidebar with a public pitching component skewing towards TV and animation held in association with San Sebastian, also made its debut at Ventana Sur. The market scheduled panels with OTT executives, pitching sessions, and a range of events linked to the popular Blood Window (genre) and Animation! programmes. Cannes chief Thiery Fremaux hosted his annual selection of films for the public.
Big on-site sales tend to be few and far between and, as with other markets, the deals trickle in after the fact. Certainly US, Latin and Spanish buyers and sales agents and reported interesting projects, in particular Mariano Cohn and Gaston Duprat's thriller 4x4, which marks the former's solo diretorial debut and was the hot title of the market. Madrid's Latido Films represents sales after it acquired rights in Ventana Sur 2017. For most, the market is a time to sample product and either begin or continue conversations that carry on well into the following year.
"You had buyers from Disney, Netflix [three], Amazon, Movistar here… the right people were here," said Haiek. "There's a great opportunity now that [consumption of] global of content is growing, especially in the audiovisual space. Now we have Netflix, Amazon and next year Disney+ and other services – it's all good news for producers of content, which means there's going to be global demand.
"You will still have local productions because Netflix believes in that… but if you want to play the big game and get involved in shows like Narcos Mexico, there is a great opportunity… "We have Millennials watching short content on their cell phones. You have Jeffrey Katzenberg building a 'Netflix for short content'. The opportunity you have with social media platforms like FaceBook Watch is it's still audiovisual and short, but it doesn't have to be premium content. The barriers to entry are lower."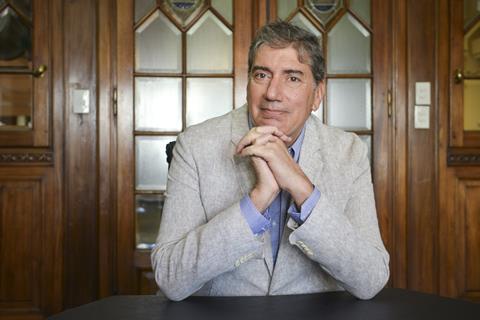 Both Paillard and Haiek will take heart from the attendance rise, packed conferences and robust meetings schedule, at a time when the Argentine economy remains in the doldrums. Haiek was phlegmatic about the situation, noting that ups and downs are part of a national cycle and insisting the centre-right government of Mauricio Macri sees the value in INCAA and Ventana Sur.
While the state scrutinises what INCAA spends, Haiek insists there is recognition of the importance and potential of the local audiovisual sector and the role Ventana Sur plays in promoting it. "We have something [the government] understands is very valuable… We can clearly support Latin American talent and the opportunity is going to grow. Here in Argentina we have an opportunity to fulfil the demand [for content]… We hosted Ventana Sur and Mar Del Plata in the middle of the [economic] crisis and never thought about not doing them. We have proved the importance of Ventana Sur. The government understands this is a consistent show."
To that end, Haiek went with Vicente Canales from Spain's Film Factory and other key Ventana Sur delegates to meet Marcos Peña, president Macri's chief of the cabinet of ministers, and the minister of production Dante Sica, to discuss the significance of the Argentina audiovisual sector as an export, and Ventana Sur as the key Latin American audiovisual market.
Haiek is also well aware that the export potential of Argentina's audiovisual sector is not INCAA's only priority. He noted INCAA's support of training and education, and the free VOD platform Cine.ar for local content that has attracted around 1.2m subscribers. To the big question of inward investment and the national incentive, he is hopeful ongoing joint efforts with Argentina's film commissioner Ana Aizenberg will bear fruit soon.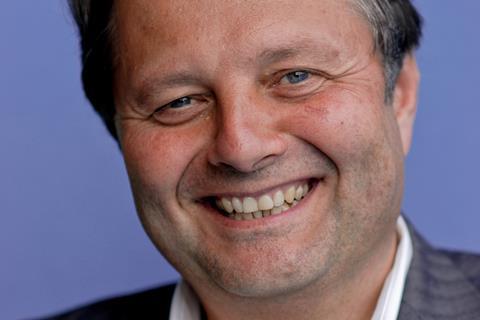 Approximately 500 industry professionals attended Ventana Sur from outside Latin America, with France, Spain and the US each bringing around 100. After Argentina, the biggest delegations come from Brazil (268) and Chile (234). The Mexican and Ecuadorian contingents saw 31% and 76% year-on-year growth, respectively.
Market screenings generated more than 2,000 admissions in the eight market theatres, while there were 1,000 registered viewings in the video library. Some 150 attendees were festival programmers, 50 from outside Latin America.
Ventana Sur ran later this year to avoid the G20 summit in Buenos Aires. Next year it will return to its preferred early December slot of December 2-6.