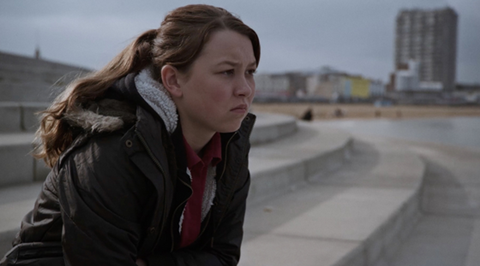 Vertical Entertainment has acquired North American rights from Bankside Films to Tribeca selection Jellyfish.
James Gardner's feature recently received its international premiere at the Edinburgh Film Festival in the UK where lead actors Liv Hill and Sinead Matthews jointly received the Michael Powell jury award for Best Performance in a British Feature Film.
The film will appear as a part of Amazon's signature 'Festival Stars' programme following its digital release in the fourth quarter this year and centres on a 15-year-old bullied girl from an unstable family who discovers an outlet in stand-up comedy.
"James Gardner has created a powerful and raw film replete with moments tender and touching," said Vertical Entertainment co-president Rich Goldberg. "Liv Hill gives a breakout performance and we're proud to be showcasing these up-and-coming talents."
"It is very cool that a distributor as well regarded as Vertical has recognised Jellyfish and are adding it to their catalogue of films," said producer said Nik Holttum. "I'm very pleased a wider US audience will have the opportunity to see our film after it was so positively received at Tribeca and in Edinburgh this year."
Goldberg and Josh Spector of Vertical brokered the deal with Stephen Kelliher of worldwide sales agent Bankside Films on behalf of the filmmakers.