Distributor plots November release for Logan Lerman and Sarah Gadon-starring drama.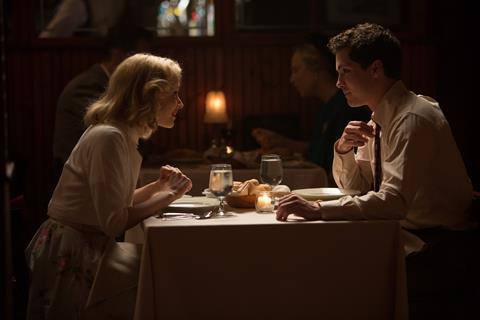 London-based distribution outfit Vertigo Releasing has taken UK rights to James Schamus's 1950s, US-set drama Indignation.
Following its premiere at Sundance Film Festival in January, the film has travelled to the Berlinale, Sundance London and the Jerusalem Film Festival. It is set to open the UK Jewish Film Festival on November 5. Vertigo is plotting a release on November 18.
Written, directed and produced by three-time Oscar-nominee Schamus, the film stars Logan Lerma and Sarah Gadon in the story of a working class Jewish student struggling with cultural disaffection and sexual repression in 1950s Ohio.
The deal was conducted with sales agent FilmNation.
Rupert Preston of Vertigo commented: "We're delighted to be working with Oscar winner James Schamus on his directorial debut. Indignation is a remarkable movie which we're looking forward to bringing to a UK audience."
Vertigo currently has Taika Waititi's Hunt For The Wilderpeople on release in UK cinemas.