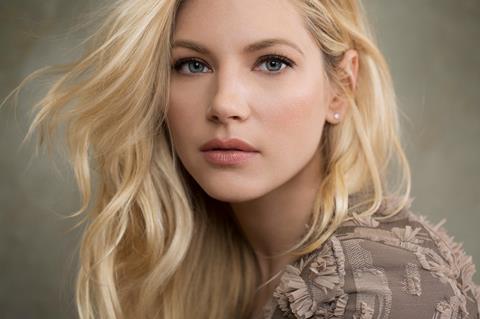 Vikings star Katheryn Winnick has joined Aaron Eckhart on VMI Worldwide's conspiracy thriller Wander, which marks April Mullen's follow-up to female gaze romance Below Her Mouth.
Production is set to kick off in New Mexico in July. Eckhart plays Arthur Bretnik, a mentally unstable private investigator convinced there is a link between a suspicious death case and the cover-up that caused the death of his daughter.
Winnick will portray Elsa Viceroy, a mysterious authority figure who catches Arthur's attention as the investigation deepens. Mullen and her Wango Films partner Tim Doiron wrote the screenplay.
Doiron and Mullen are producing alongside Andre Relis of VMI Worldwide, Chad A. Verdi of Verdi Productions, and Mary Aloe of Aloe Entertainment.
"Winnick is a powerhouse of talent," said Mullen. "She's intelligent, radiant and deeply committed. We're thrilled to have her join our cast in Wander."
"We're elated to have Winnick on board," added Relis. "Her acting style will bring a uniqueness to the role. She is the perfect addition to an already stellar cast."
Winnick just joined Sean Penn's drama Flag Day alongside Penn, Josh Brolin and Miles Teller, and is best known for her role in Vikings.
She recently starred in the Netflix film Polar alongside Mads Mikkelsen and has wrapped production on the new Netflix series Wu Assassins, in which she stars and directs an episode.