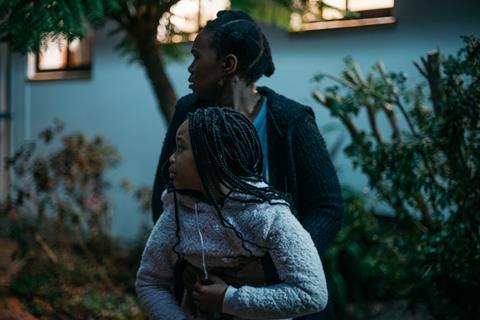 Visit Films will kick off world sales later this week on South African filmmaker Jenna Cato Bass's TIFF genre title Good Madam (Mlungu Wam) which gets its world premiere in Platform on Thursday (September 9).
Set in the suburbs of Cape Town Good Madam tells of Tsidi, a single parent who moves back in with her estranged mother Mavis, a live-in domestic worker who has been employed by her bedridden white "Madam" for 30 years.
When Tsidi experiences disturbing events that have plagued her mother she uncovers the dark truth behind the relationship Mavis has with her employer.
The feature from Fox Fire Films, Sanusi Chronicles and Causeway Films combines genre elements with racial and social issues that permeate modern South African society.
Chumisa Cosa, Nosipho Mtebe, Kamvalethu Jonas Raziya, Sanda Shandu, and Khanyiso Kenqa star. Bass (Flatland, 2018 Berlin Generation 14Plus selection High Fantasy) and Babalwa Baartman wrote the script with the cast.
Bass and Baartman produced alongside Kristina Ceyton (The Babadook, The Nightingale), and Samantha Jennings (Cargo).
"I've always admired Visit's taste in films – Ryan [Kampe, Visit president] and his team have a real talent for identifying gems, and then fighting for their place on global screens," said Bass. "We're so happy that they have seen that potential in Mlungu Wam and that they understand our vision for the movie."
Kampe added, "I met Jenna years ago and have been keenly following her career since that meeting. I am so pleased to be able to finally work with her. This film, which deals with the complex issues of race and socio-economic status in South Africa, is as thought-provoking as it is thrilling."
Visit's most recent deals include Ascension to MTV docs and Paramount worldwide, First Date to Magnolia Pictures, I Was A Simple Man to Strand Releasing, El Planeta to Utopia, and Lorelei to Vertical Entertainment.