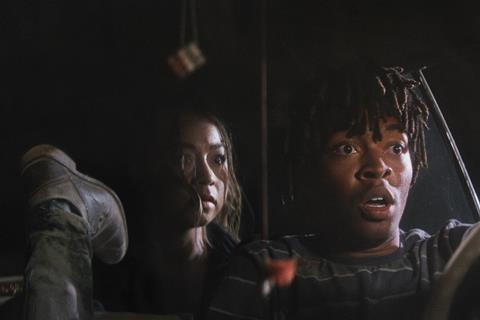 Ryan Kampe's Visit Films has licensed a raft of territories on action comedy First Date following its Sundance London screening led by a deal with 101 Films in the UK and Ireland and Telefonica in Spain.
Rights to the feature debut of writing and directing duo Manuel Crosby and Darren Knapp have also gone to New People New Film Company in CIS and Penny Black for airlines.
First Date premiered at Sundance at the start of the year and was recently released in North America by Magnet Releasing. Sundance London ran July 29-August 1 at Picturehouse Central.
Tyson Brown and Shelby Duclos star in the story of a memorable first date after Mike is tricked into buying a dodgy '65 Chrysler for his night out with girl-next-door Kelsey. The date implodes as Mike is targeted by criminals, police, and a crazy cat lady.
Jesse Janzen, Nicole Berry, Samuel Ademola, Ryan Quinn Adams, Angela Barber, Dave Reimer, Jake Howard, Samantha Laurenti, Scott Noble, Leah Finity, Josh Fesler, and Brandon Kraus also star.
First Date is a Cinexus Pictures production, produced by Crosby, Knapp, Brandon Kraus, Lucky McKee and Charles Horak.