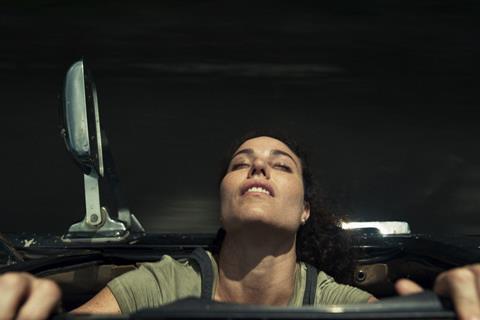 New York-based sales company Visit Films has signed on to represent worldwide rights for Puerto Rican drama The Fishbowl (La Pecera), which is set to get its world premiere in the World Cinema Dramatic Competition at this month's Sundance Film Festival.
The film, the feature debut of Puerto Rican filmmaker, screenwriter and interdisciplinary artist Glorimar Marrero Sánchez, tells the story of an artist who, when her cancer metastasizes, returns to the small Puerto Rican island where she grew up and throws herself into denouncing the pollution left there by 60 years of US military exercises.
The cast is led by Isel Rodríguez, Modesto Lacén, Magali Carrasquillo and Maximiliano Rivas. Marrero-Sánchez wrote the script and directed and produced with José Esteban Alenda and Amaya Izquierdo.
The film is a co-production between Canica Films of Puerto Rico and Spain's Solita Films and Auna Producciones.
Marrero-Sánchez commented: "Partnering with Visit Films represents another milestone in the journey of our film. It has been a decade-long roller coaster that started with a very personal motivation and evolved into a compelling film about life, illness and colonialism. With this acquisition, we are confident that The Fishbowl (La Pecera) will transcend and reach audiences all over the globe."
Visit Films president Ryan Kampe added: "As someone that has spent time in Puerto Rico and learned about the complicated history of American colonialism and abuse of the land, it is important that others learn about this history. Sanchez has told a highly personal story that is connected to the land and the people of PR in a way that is vital in this moment. We are so pleased that Sundance recognised the need to share this film with an audience."