EXCLUSIVE: Ryan Kampe and his New York-based team head into the fall festival season with a raft of new acquisitions led by a worldwide deal excluding Australia/New Zealand on Venice premiere Tanna.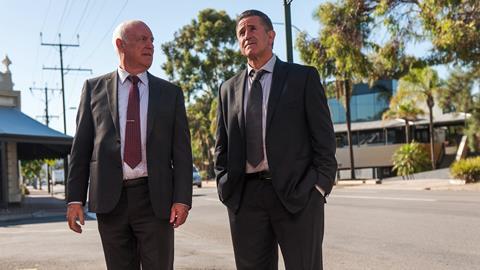 Visit FIlms' roster encompasses world rights excluding Ireland and Scandinavia to My Name Is Emily, the world excluding Australia/New Zealand to A Month Of Sundays and the world for Lace Crater, all of which will screen in Toronto.
Toronto Vanguard world premiere Lace Crater is a genre-bending horror-comedy produced by Joe Swanberg about a woman who has an affair with a ghost during a stay in the Hamptons. Lindsay Burdge stars in Harrison Atkins' feature directorial debut.
My Name Is Emily stars Evanna Lynch as 16-year-old who ditches her foster home and embarks on a road trip with her new friend to break her troubled father out of a psychiatric institution.
Simon Fitzmaurice wrote and directed using iris recognition software after he was diagnosed with motor neuron disease in 2008. George Webster and Michael Smiley also star in the Discovery selection that premiered at the Galway Film Fleadh.
Toronto world premiere A Month Of Sundays (pictured) stars Anthony LaPaglia as a divorced real estate agent who falls into an unlikely friendship with a woman after she dials him by mistake.
Matthew Saville wrote and directed the Contemporary World Cinema entry that also stars Julia Blake, Justine Clarke and John.
Sarah Silverman stars in Special Screenings selection I Smile Back as a suburban wife who struggles to keep her family together as her secret life of drugs, alcohol, and infidelity spirals out of control.
Broad Green holds US rights. Josh Charles and Thomas Sadoski also star in the Sundance premiere directed by Adam Salky.
Venice Critics' Week entry Tanna from documentarians Martin Butler and Bentley Dean marks their debut fictional feature and follows a betrothed girl in a South Pacific island community who faces a life-chancing decision.
"We have had a tremendous year with titles like It Follows, People Places Things and Krisha so I am excited to continue," said Kampe.