Christian Gisy to step down after more than seven years at exhibitor.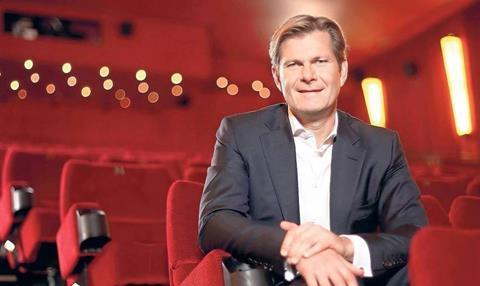 Christian Gisy, managing director of Vue-owned CinemaxX Holdings, is to step down and leave the group on August 31.
CinemaxX operates 33 cinemas with 285 screens in Germany and Denmark.
Gisy, who joined the exhibitor in November 2006, said he felt it was "he right time for me to move onto something new".
Vue International has already begun the search for a new MD. Christoph Ahmadi, the other MD and chief sales and marketing officer of CinemaxX, will assume overall responsibility for the company in the interim.
After joining in 2006, Gisy helped guide and transform CinemaxX through some difficult trading years up to 2010 and played a pivotal role in the discussions between CinemaxX and Vue when the business was acquired by the Vue Group in July 2012.
Gisy has since helped to integrate the German and Denmark businesses into the Vue Group.
He said: "I was brought into CinemaxX by Dr. Herbert Kloiber (former majority shareholder of CinemaxX AG) to help shape a new team and improve the business performance. I am very proud of the work the team here under my guidance has undertaken in the past six years.
"We now have a very successful and thriving business and it will continue to grow and prosper as part of the expanding Vue Group.
"Having achieved these goals I set for myself when I joined CinemaxX in late 2006 now I feel is the right time for me to move onto something new.
"I want to thank sincerely all the team at CinemaxX and the team at Vue for making the transition an effortless and easy one and wish all the best for the future."
Tim Richards, Vue Group founder and CEO said: "It has been a personal and professional pleasure working with Christian through both the acquisition of CinemaxX and then the integration of the business into our Group.
"Christian is a person of the highest calibre and whilst we are very sorry to see him leave we wish him all the best for his next venture."