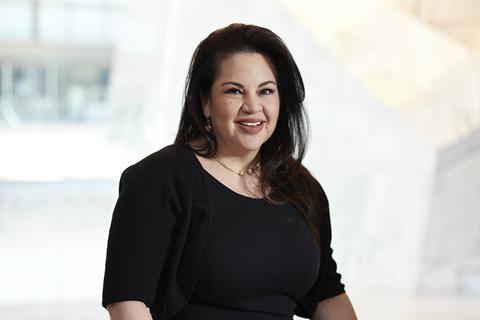 Building on its inclusion policy announced last year, WarnerMedia on Wednesday (12) said it has hired Christy Haubegger as executive vice-president, chief enterprise inclusion officer.
Haubegger arrives from CAA and will be tasked with driving growth through strategic investment in diverse audiences and ensuring WarnerMedia's workforce represents the audiences it serves. She reports directly to WarnerMedia CEO John Stankey.
The hire builds on the company's commitment to diversity and inclusion, which it institutionalised last year through an inclusion policy that pledges to ensure diverse actors and crew members are considered for film, television and other projects, and to work with directors and producers who seek to promote greater diversity and inclusion in the media and entertainment industry.
Haubegger, who produced Spanglish and Chasing Papi, spent 14 years at CAA growing representation of women and people of colour, inspiring CAA to launch CAA Amplify, an invitation-only annual event convening high-level multicultural artists and leaders, and the Amplify Database of writers of colour. According to USC's Annenberg Inclusion Initiative, CAA currently represents the largest share of female directors and African-American directors in the film business.
Stankey called Haubegger "a business leader and an innovator" whose commitment to inclusion was "second-to-none." He continued, "She will play a pivotal role in helping to drive our strategic and creative process forward to ensure relevancy, market leadership and long-term success."
"John Stankey and the WarnerMedia team understand that in today's competitive media and entertainment marketplace, a robust strategy to engage diverse audiences is imperative for growth," said Haubegger. "I look forward to continuing to propel change and innovation in our industry by expanding opportunities for under-represented groups."