Gary Locke, former US ambassador to China, will advise joint venture between China's Weying and Lead Capital general partner Johnny Hsu.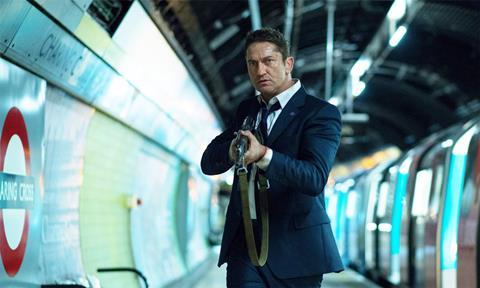 Chinese online ticketing platform Weying Technology and Lead Capital general partner Johnny Hsu have launched a Hong Kong-based joint venture, Weying Galaxy Entertainment, to invest in international films.
Hsu has been appointed chairman of Weying Galaxy, while Gary Locke, the former US ambassador to China, will serve as a special advisor. Lead Capital specialises in mergers and acquisitions in the entertainment and sports industries.
In addition to backing international projects, the new outfit will leverage its marketing and distribution channels to help foreign films increase their box office in mainland China.
Weying Technology, which operates the Yupiaoer (formerly Wepiaoer) ticketing platform, is jointly backed by Tencent, Wanda, China Media Capital (CMC) and China Culture Investment Fund. The company acquired its major rival, Gewara, in December 2015. As one of China's biggest ticketing platforms, the company has accumulated vast quantities of user data through social networks WeChat and QQ, as well as its own apps.
Weying's investment arm, We Capital, has raised around $580m (RMB4bn) and invested in more than 50 companies.
Earlier this year, Weying also launched a production arm, Nextainment Pictures, to produce Chinese-language films, while the company's distribution arm, Nextainment Distribution, works with the distributors of both local and Hollywood films to help boost box office. It has recently worked on the releases of Monkey King: Hero Is Back, Time Raiders, London Has Fallen (pictured) and The Machinist 2, among other titles.