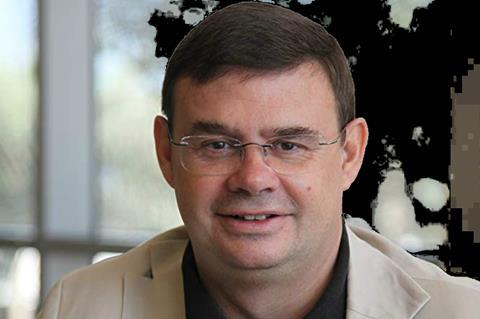 The fourth edition of the Venice Production Bridge promises to be the biggest yet. Some 2,500 industry delegates are slated to attend the Italian festival's industry strand which runs from August 29 to September 3.
"That's 200 more than last year at the same date," said Pascal Diot, head of the Venice Production Bridge. "[Venice] is becoming an interesting rendezvous."
He pointed to the significant number of Chinese companies attending this year. They include delegates from organisations as diverse as Alibaba, the China Film Coproduction Corporation and media giant Xinhuanet.
Together with Italy's national trade body Anica, the festival is organising panels and screenings to highlight the Chinese presence, including sessions about shooting in China and the collaboration between Italian and Chinese producers.
Among Chinese films receiving market screenings are Fan Haolun's Life Punch, produced by Xi an Hua Song Film, Gu Xiaogang's Dwelling In The Fuchun Mountains, sold by Wild Bunch, and Zhao Jia's Open The Gate To The World.
Diot also pointed to increasing numbers of North American visitors arriving in the Lido, including delegates from Netflix, Amazon, HBO and Apple. He suggests many would have previously bypassed Venice and headed straight to Toronto. "Now, because of the success of all the American films that have been shown in Venice, we have more and more Americans," Diot says in reference to the Oscar success of Venice premieres Gravity, Birdman, A Star Is Born and ROMA.
Charles H. Rivkin, chairman and CEO of MPAA, is among the keynote speakers at an event on Sunday called 'Europe's Audiovisual Bridge between USA, China and Japan', while Brian Pearson, vice president of EMEA co-productions and acquisitions at Netflix, is participating in a panel called 'Licensing Opportunities in a Europe of Many Services'.
International sales agents and distributors now have a significant presence in Venice. "[Some] distributors, especially the European ones, are telling me that they are skipping Toronto and are staying in Venice for the whole duration," claimed Diot.
Companies such as Coproduction Office and The Match Factory, both of which have titles in official selection, are also holding private market screenings – another sign of the newfound strength of the Production Bridge.
Gap financing market
The Production Bridge's Gap Financing Market, now in its sixth edition, is presenting 51 projects in late stages of development and funding. This includes 28 fiction and documentary features, including new titles from renowned European auteurs Agnieszka Holland and Alexei German, 12 VR projects and 11 Biennale College projects.
Multiple festival contenders and prize winners have passed through Venice's gap financing market, among them 2018 Golden Bear winner Touch Me Not and Les Hirondelles De Kaboul by Zabou Breitman, which premiered in Un Certain Regard in Cannes in May.
However, the event is no longer presenting web series and TV projects as Venice is placing a special emphasis on VR. It is the first A-list event to launch a competition for VR – and VR has its own dedicated island, just off the Lido. Some of the biggest players in the VR sector, including HTC, Oculus, Samsung and Sony, are attending.
Diot acknowledged VR is still in transition and that a "real economic model" for its exploitation has not yet emerged but predicted that this will soon change. "You have more and more VR theatres around the world and more and more people who are trying to buy and download VR works."
Diot believes the Production Bridge is playing a crucial role in bringing both features and VR projects to fruition.
"Around 82% of the projects presented in the gap financing market are completed within eight months," he revealed.
Final Cut, now in its seventh edition, is showcasing six rough cuts coming from African countries and Iraq, Jordan, Palestine, Syria and Lebanon. Ali Elarabi (Captains Of Za'atari) and Karim Ainouz (Nardjes, Algiers, March 2019) are among the directors screening their work.
Also expanding is the Production Bridge's Book Adaptation Rights market. Some 25 publishers and literary agents will be in attendance this year. "They are all looking for IP," Diot said of the growing interest in the market. "We couldn't take more than 25 and so we have had to decline some publishers."
New venue
The Production Bridge has a new venue this year, the old Visconti lounge in the Hotel Des Bains. This will be used as a conference room during the day and then transformed into a late-night social hub.
Hotel rooms may be in short supply on the Lido but the festival has laid on an extra shuttle boat, free of charge, to take delegates to and from San Marco (where most industry guests stay) to the Lido, the centre of festival activities.
The Production Bridge will again be hosting the European Film Forum in association with the EU MEDIA Programme. A key topic is the future strategy once the current EU Creative Europe programme comes to an end next year.
Dozens of national film agencies will also be in attendance. Newcomers include the Malta Film Commission, the Czech Film Centre and the Greek Film Centre.
Representatives from Red Sea International Film Festival, the new event due to launch next year in Saudi Arabia, will also be in attendance to discuss their plans and to talk about challenges facing the Saudi cinema industry. The Red Sea Festival is holding an invitation-only event on Friday, celebrating 'New Saudi/New Cinema'.