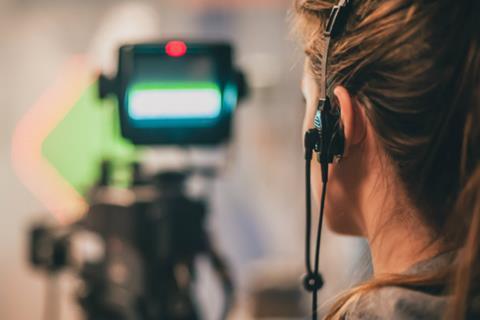 Women make up only 23% of directors in European films and are underrepresented across all roles in cinema, according to a report by the European Audiovisual Observatory.
The study sample looks at European feature films produced between 2016 and 2020, with a theatrical release in at least one European market.
Out of the 23% of female-directed films, from a survey of 9,660 features, the highest proportion was in documentaries at 29%, followed by 19% for live-action films and 16% for animated fiction films. There has been little change from the last European Audiovisual Observatory study of 2015-2018, where women made up 22% of directors in feature films.
The report found that the gender gap was least balanced amongst cinematographers and composers, where women accounted for 10% and 9% of roles respectively.
Women in the industry had most representation on screen, taking 39% of lead roles in European films. Behind the camera, the female proportion was highest among producers (33%) and screenwriters (27%).
The study also showed that women were more likely than men to work in partnership with other colleagues in the same role across all categories. Out of the films with at least one female screenwriter, 68% were co-written with another professional in comparison to 57% with at least one male screenwriter.
Only 18% of European films were written and 30% produced by female-driven teams.