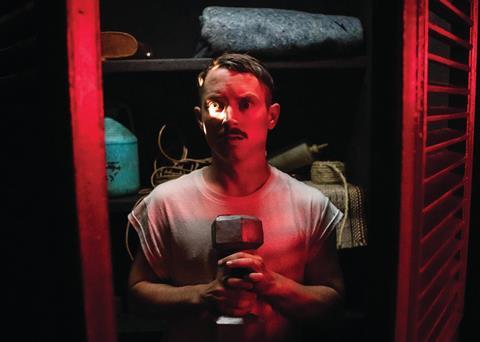 French genre specialist WTFilms has acquired international rights to comedy horror thriller Come To Daddy, directed by New Zealand's Ant Timpson, following its premiere at the Tribeca Film Festival last month. North American rights are being handled by XYZ Films.
Elijah Wood stars in the film about a family reunion that degenerates into a blood-splattered nightmare.
Come To Daddy is the feature directorial debut for producer Timpson, whose producer credits include Turbo Kid and the 2016 genre hit The Greasy Strangler, on which former The Lord Of The Rings Wood also took a producer credit.
Further titles on WTFilms' Cannes slate include Quentin Dupieux's Directors' Fortnight opener Deerskin, and market titles
Night Ride, starring Camélia Jordana as an escort in Paris who gets close to her Chinese driver, and Ahmed Ghossein's container drama All This Victory about five strangers stuck in a room in Lebanon during an Israeli incursion.