The European digital technologies specialist is rolling out its platform via subsidiary Direct Cinema North America (DCNA).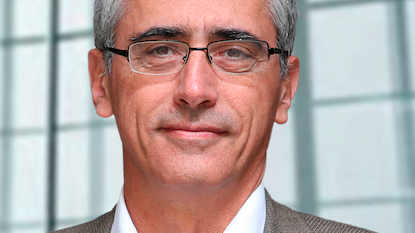 Based in New York City and led by Barry Rebo, DCNA will cater to distributors and exhibitors working in specialty film, alternative content, cinema advertising and trailers.
"Our electronic booking portal CineConductor and the digital file download platform via broadband are designed to facilitate direct commerce between exhibitors and distributors," said Rebo.
"We are an enabler in a sense; we will never be a gatekeeper. Our company's primary focus is on being an open platform available to all rights holders and, with the help of our expertise, to bring their content into the theatrical marketplace here in the States and Canada."
"We are thrilled to introduce this new service, which may be regarded as an extension of what we have successfully accomplished over the past two years with our respective European businesses specialising in content delivery," said Ymagis Group co-founder and CEO Jean Mizrahi (pictured).

"This new approach to delivery allows us to offer a cost-effective download solution for non-mainstream content in a manner similar to VOD platforms.
"It is clearly not our intention to enter into direct competition with current players; rather, we want to best use the growing high-speed broadband Internet services to address our North American clients' needs by providing cinema exhibitors with greater flexibility in programming."
Representatives from Ymagis Group and DCNA will attend CinemaCon in Las Vegas next week.