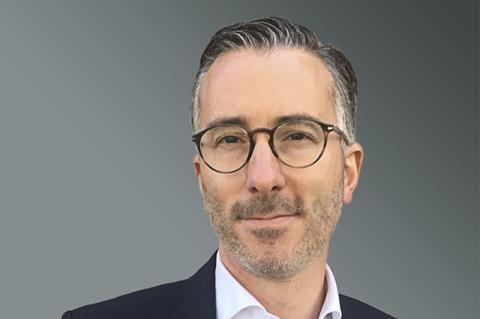 Europe's Ymagis Group has named Pascal Mogavero as senior vice-president, Eclair.
Ymagis is a European specialist in digital technologies for the film industry, with Eclair focusing on content services such as post-production, theatrical delivery and digital distribution.
He takes over as head from Christophe Lacroix, who is moving on to manage new innovating activities developed by Ymagis such as EclairColor and EclairGame.
Mogavero previously worked at CANAL+, Malakoff Médéric and Hiscox Europe Direct, the latter where he headed up the operation department in charge of sales and customer services.
"I am delighted and honoured to join the Ymagis Group and take over the management of one of the great companies in the cinema industry with its wealth of cinema and audiovisual expertise," said Mogavero.
"Leading the rich and ambitious development and digital transformation plan at Éclair to a successful conclusion in close collaboration with the European teams is an exciting challenge to which I shall be devoting all my energy."
Jean Mizrahi, founder and chief executive officer of Ymagis Group, added: "Pascal Mogavero's arrival and the shift in Christophe's scope of responsibilities marks an important step for the Group that is in line with our strategic plan Perform.
"The arrival of a specialist in digital transformation and customer experience demonstrates our determination to focus the development of Eclair on deploying new technological and commercial offers in line with our customers' expectations.
"In setting up an incubator for new activities, we are placing innovation at the very heart of our development strategy."