Dir/scrs: Park Chan-wook, Park Chan-kyong. South Korea. 2011. 33mins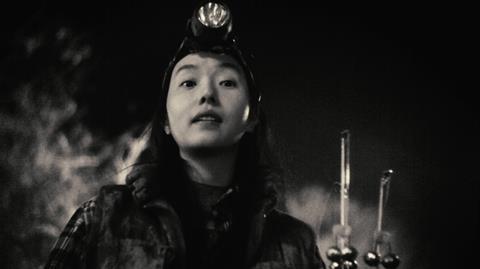 Not many films that clock in at 33 minutes generate the press coverage and hype that surrounds Night Fishing (Paranmanjang), a surprisingly polished work shot by Oldboy director Park Chan-wook and his brother Park Chan-kyong (they made the film under the acronym of PARKing CHANce) on the iPhone 4.
The film strikes a more sober and difficult tone than many of Park's genre-influenced films.
Financed by telecoms giant KT to the tune of $130,000, the film is ostensibly a showcase of the iPhone 4's technical capabilities, although the filmmakers strapped lenses onto their phones and put the resulting footage through extensive postproduction work. At any rate, the end result is visually sumptuous and artistically bold: a satisfying addition to Park's filmography.
The short running time will obviously limit the work's distribution options, nonetheless Finecut will be angling for interested buyers at the upcoming EFM. The film will also screen in Berlin's short film competition.
Night Fishing centres around a fisherman (Park regular Oh Gwang-rok) who reels in a fish that transforms into a young woman once touching land (actor/pop star Lee Jung-hyun, in a great performance). She begins talking to him of his long-lost daughter, and it only gradually becomes apparent that she is a shaman acting as a medium between the land of the living and the dead.
Switching back and forth between black-and-white and colour, and featuring a mesmerising soundtrack by UhUhBoo Project (Sympathy for Mr. Vengeance), the film strikes a more sober and difficult tone than many of Park's genre-influenced films. Indeed, the shamanist imagery and themes are reflected in previous work by acclaimed visual artist Park Chan-kyong, who also has a film Anyang, Paradise City screening in Rotterdam's Bright Future section.
Production companies: Moho Film
International sales: Finecut, www.finecut.co.kr
Producers: Wonjo Jeong, Park Chan-wook, Park Chan-kyong
Screenplay: Park Chan-wook, Park Chan-kyong
Cinematography: Ju Seong-rim
Production designer: Jo Hwa-seong
Editor: Kim Woo-il
Music: UhUhBoo Project
Main cast: Oh Gwang-rok, Lee Jung-hyun, Lee Yong-nyeo, Kim Hwan-hwi, Kim Bo-ra