Dir: Matthieu Delaporte. France. 2014. 118mins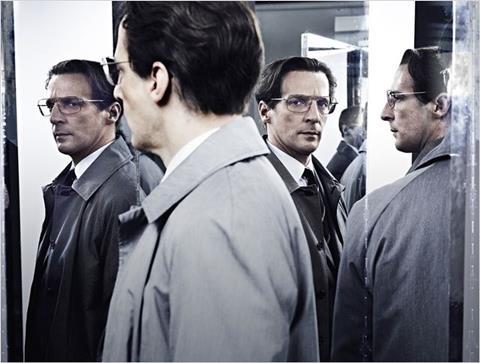 Mathieu Kassovitz gives a bang-up multi-pronged performance as a milquetoast realtor with a hell of a secret life in Nobody From Nowhere (Un Illustre inconnu). This cleverly cast and well-crafted thriller adds a tasty little twist or two to the screen repertoire of creepy loners. The story's spin is sufficiently fresh to warrant attention from viewers and distributors beyond France where it opened recently.
Kassovitz is great fun to watch as the downbeat master of disguise, forced to think on his feet once he's in over his head.
A 42-year-old reclusive bachelor who barely seems to have a pulse, Sebastien Nicolas is seen meticulously tidying up loose ends before sticking his head in the oven and turning on the gas as the picture gets underway. Director and co-screenwriter Matthieu Delaporte then rewinds to show us how our seemingly depressed hero got to this point.
Sebastien is one of those guys who lives alone in a house in a quiet suburban neighbourhood so nobody will suspect he has an extensive secret workshop. He shows clients apartments in Paris by day, and then, deploying incredible patience and mechanical skill, translates his eye for detail into homemade latex masks, which he augments with wigs and make-up in order to impersonate certain of his clients.
The camera introduces us to Sebastien's elaborate hobby in such a way as to make his daring shenanigans seem utterly plausible. He's not out to commit fraud in any traditional sense. Since Sebastien is missing a sense of self the way others might be colour blind, he fills the void by copying other individuals — down to rehearsing actual things said by his models during the real estate search ("It's spacious but a little pricey") as if they're pearls of dialogue from an important play. After a close call involving a usurped identity, Sebastien seems sufficiently spooked to hang up his tools.
But then the British personal assistant (Siobahn Finneran, a treat in no-nonsense mode) to a famous but now-retired French classical musician engages Sebastien to find a luxurious apartment for her boss.
When we meet the man in question — a haughty and rude perfectionist jerk who has been forced to abandon a top flight career — we can't help noticing that he looks a lot like Sebastien/Kassovitz. The urge is too strong to fight and Sebastien is soon back on the high-wire of living, breathing identity theft at a height he's never attempted before.
Like Jack Nicholson in The Passenger after he helps himself to a dead guy's identity, Sebastien is in for some surprises. The baggage that comes with impersonating the wealthy recluse doesn't all come from Louis Vuitton — there's a woman (Marie-Josée Croze, good) and a teenage violin prodigy to reckon with.
The script is enjoyably deft, especially when it cycles back to that attention-getting opening sequence. And there's a nifty nod to the power of the movies when Sebastien asks a video store clerk to recommend a certain kind of film.
Kassovitz is great fun to watch as the downbeat master of disguise, forced to think on his feet once he's in over his head. The movie's structure is satisfying and the suspense lasts until the final frames
Director Delaporte uses the occasional well-judged visual flourish in the serious telling of a tale he co-wrote with Alexandre de la Patelliere. This couldn't be more of a change of pace from the duo's sardonic hit comedy What's In A Name? (Le prenom). Make-up maestro Pierre-Olivier Persin is an invaluable ally in socking across the premise. It's refreshing to watch effects that rely more on greasepaint and glue than computers.
Production companies: Chapter 2, Pathe, Orange Studio, VIP cinema, Fargo Films, Galfin Production 1/2, Nexus Factory
International sales: Pathé International, www.pathe.com
Producers: Dimitri Rassam, Alexandre de la Patelliere

Screenplay: Matthieu Delaporte, Alexandre de la Patelliere
Cinematography: David Ungaro
Editor: Cecile Lafitedupont
Production designer: Marie Cheminal
Music: Jerome Rebotier

Main cast: Mathieu Kassovitz, Marie Josée Croze, Diego Le Martret, Eric Caravaca, Siobahn Finneran