Stray Dog, Welcome to Leith and Station to Station among haul.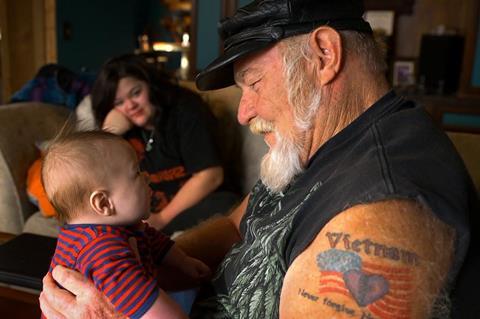 Swedish distributor NonStop Entertainment has picked up eight new documentary titles, building on the seven features it acquired at the start of Berlin's European Film Market (Feb 5-13).
The film has acquired Scandinavian and Baltic rights to Sundance titles Welcome to Leith - the portrait of a white supremacist in the US - and Doug Atiken's performance documentary Station to Station. Both were acquired from Submarine.
NonStop has also taken Stray Dog from Still Rolling Productions, Debra Granik's first film since Winter's Bone. The documentary, about big-hearted biker Ron 'Stray Dog' Hall, debuted at the Los Angeles Film Festival.
Other NonStop acquisitions include:
The Last Season, from Signpost Pictures, about the unexpected friendship between an Cambodian refugee and a Vietnam Vetean;


Made In America, from The Exchange, a concert documentary about a festival organized by Jay Z;


50 Year Argument, from Cinephil, Martin Scorsese and David Tedeschi's documentary on the history and influence of The New York Review of Books;


Electric Boogaloo: The Wild, Untold Story Of Cannon Films, from Mongrel, about legendary movie producers Menahem Golan and Yoram Globus;


Seymour: An Introduction, from Hanway Select, in which Ethan Hawke explores the life and lessons of piano teacher, composer, author and sage Seymour Bernstein.