Dir/scr: Hilda Hidalgo. Costa Rica-Columbia. 2009. 97 mins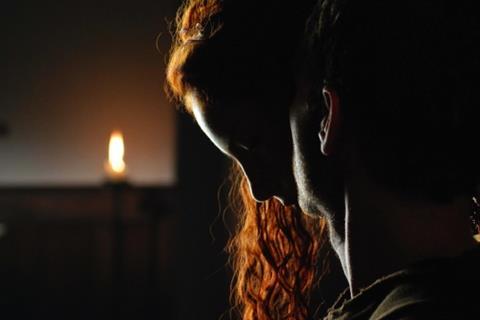 Debut writer-director Hilda Hidalgo's beautifully lush and sensual adaptation of Gabriel Garcia Marquez's acclaimed novel Of Love and Other Demons (Del Amor y Otros Demonios) should prove to be something of a success in Spanish-speaking territories, and also has the art house appeal to cross-over to territories seeking classy, classic, period adaptations.
Writer-director Hidalgo and her team have crafted an impressive and moody film that veers between melodrama and over-heightened romance.
Previous Marquez adaptations have worked modestly, with Mike Newell's version of Love in the Time of Cholera (2007) a recent disappointment, though somehow Spanish language versions seem to retain the mood and elegance of their literary origins. The film has recently opened successfully in Columbia.
Writer-director Hidalgo – and her largely female production team – have crafted an impressive and moody film, beautifully shot by Marcello Camorino, that veers between melodrama and over-heightened romance, though its literary drive keeps it from going too over-the-top.
Set against the backdrop of 18th century Cartagena in Columbia, at the time of slavery and the inquisition, the story focuses on 13 year-old Sierva Maria (newcomer Eliza Triana), the daughter of a wealthy and influential family, who is distinctive with her long auburn hair and innocent beauty.
While walking in the town she is bitten on the ankle by a rabid dog, and the bishop orders her restrained in the local convent, claiming that rabies is "one of the devil's tricks", and orders his pupil Cayetano Delaura (Pablo Derqui) to exorcise the demon from her.
But Cayetano becomes infatuated with the beautiful girl, and equally she is drawn to the 36 year-old priest's compassion and stubbly good-looks. He admits his love to the bishop who threatens to send him to work at a leper colony, but he has a key to her cell and continues to visit her. Spotted by a nun, he is arrested and Sierva is taken to the inquisition where she is beaten and her long hair roughly cropped.
Young Eliza Triana, aged 13 when she shot the film, makes a stunning debut as Sierva, the young girl who is vilified by the church after being bitten by a rabid dog. Her father is Jorge Ali Triana, the Colombian director of Time to Die (Tiempo de Morir), another film based on a Garcia Marquez story, and whose mother also happened to be head of casting for the film.
She is the charismatic core of the film, and handles the sensuality and drama with gentle ease. The sex scenes – such as they are – are sensual rather than explicit, and shot in such a painterly and stylish fashion that they never draw undue attention to the age gap between the pair.


Production companies: Alicia Films, CMO Producciones
International sales: Latino Fusion, www.latinofusion.com.mx
Producers: Hilda Hidalgo, Laura Imperiale, Clara Maria Ochoa, Laura Pacheco
Cinematography: Marcello Camorino
Editor: Mariana Rodriguez
Music: Fidel Gamboa
Website: www.delmoryotrosdemonios.com
Main cast: Eliza Triana, Pablo Derqui, Jordi Dauder, Joaquin Climent, Margarita Rosa de Francisco, Damian Alcazar