South Korean sales agent Finecut has announced a raft of pre-sales on Korean War action film Operation Chromite, starring Lee Jung-jae, Lee Bum-soo, Jin Se-yun and Liam Neeson.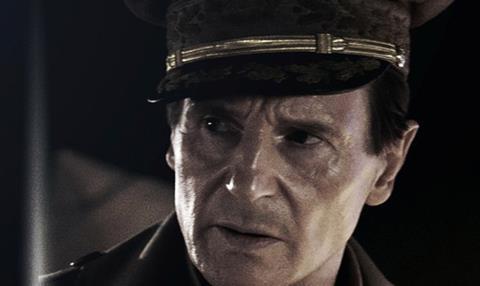 Directed by John H. Lee (71–Into The Fire), the film is in post-production and a 30-minute promo screened at the Cannes Marche last month.
Local investor/distributor CJ Entertainment is planning a wide release in Korea this July.
Produced by Chung Tae-won (Three Kingdoms), Operation Chromite stars Lee Jung-jae from Assassination as South Korean Lieutenant Jang, in a "story of unsung heroes who were sacrificed during the Incheon Landing Operation [aka Operation Chromite] which began on September 25, 1950 and changed the tide of the Korean War," according to Finecut's description.
Taken star Neeson stars as General MacArthur, who led the operation.
Finecut pre-sold the film to the UK (Signature Entertainment), Singapore and Malaysia (Clover Films), Middle East (Gulf Film) and Turkey (SinemaTV).
Previously announced deals include Germany, Benelux, Austria and Switzerland (Splendid), Ex-Yugoslavia (Discovery Film and Video Distribution) and Taiwan (Movie Cloud).
The film's production company Taewon Entertainment signed a US deal with Kino33 Entertainment and it is set for a 300-screen release through CJ Entertainment America this August.
CJ Entertainment sold the film to the Philippines (Viva Communications) and Mongolia (Bloomsbury). The studio will also distribute the film in Indonesia through Jive Entertainment, in Vietnam through CJ E&M Vietnam and in China through CJ E&M China.