The star of The Martian will receive one of the most prestigious awards at the 27th annual Palm Springs International Film Festival on January 2, 2016.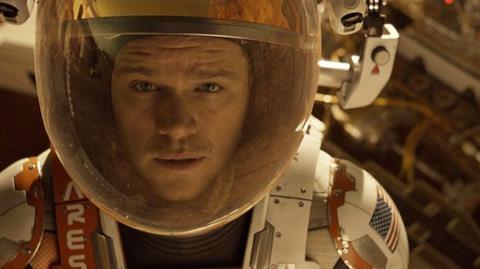 Damon will receive the Chairman's Award at the festival's annual Awards Gala.
Prior recipients of the Chairman's Award include Ben Affleck, George Clooney, Richard Gere, Tom Hanks, Dustin Hoffman, Nicole Kidman and Reese Witherspoon.
"Since his breakthrough role in Good Will Hunting, Matt Damon has taken on a series of challenging roles through his career," said film festival chairman Harold Matzner.
"In his latest film, The Martian, Damon dazzles yet again as Mark Watney, an astronaut desperately trying to survive on Mars, yet still finding a way to laugh and bring hope to an impossible situation."
The Martian director Ridley Scott will present Damon with his award. The festival is set to run from January 1-11, 2016.