The latest entry in the Pokemon animated film franchise has become a victim of bad timing at the Japanese box office after debuting weeks ahead of the domestic rollout of Pokemon Go, the hit smartphone app that has captured the world's attention.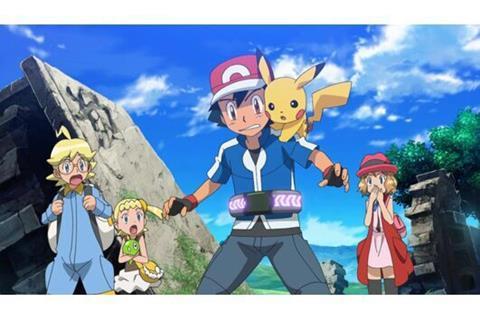 Pokemon XY & Z: Volcanion And The Clockwork Magearna came in third at the weekend box office, bringing in $3.1m (Y323.90m).
Finding Dory, which also bowed in Japan over the weekend, took the top spot with $7m (Y745.56m). High & Low The Movie, a crime thriller featuring members of J-pop group Exile, came in second with $4.5m (Y479m).
The latest Pokemon film is the 19th entry in the series dating back to the late 1990s. While overseas audiences have not seen a theatrically-released Pokemon movie since 2003's Pokemon Heroes, new Pokemon films have been released more or less annually in Japan since the start of the franchise.
Even as Pokemon-related merchandise and games for the Nintendo DS handheld console remain popular among Japanese kids, the domestic box office returns for Pokemon films have crested in tandem with their waning popularity overseas.
But with the renewed interest in the franchise sparked by the new smartphone game, prompting people of all ages to venture outdoors in search of Pokemon, making the app available in Japan would have likely helped with the Toho-distributed film's opening weekend.
Since the augmented-reality game's rollout in the US on July 6, Nintendo Co, which is affiliated with the company that markets and licenses the Pokemon franchise, has seen its stock price more than double. Still rocketing higher on the back of the game's popularity, Nintendo's shares closed up 14% on Tuesday.
Pokemon Go has yet to debut in Japan due to concerns about server issues but is expected to launch by the end of July, John Hanke, the CEO of the game's developer Niantic Inc, told Forbes.
The animated film's underperformance at the box office would not be the first instance of a film adaption of a video game failing to strike a chord with Japanese audiences in recent memory. Earlier this month, Warcraft failed to crack the top ten in its opening weekend, largely due to a lack of awareness of the game among the general public.