Dir. Denis Villeneuve. Canada. 2009. 76 min.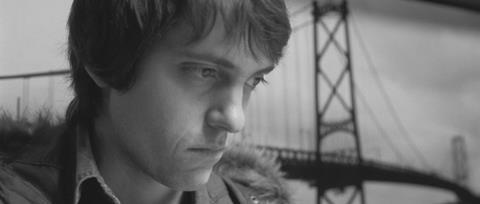 Based on a December 1989 killing spree at a Montreal college, Polytechnique is a sharply-observed piece of cinema if a simplistic exploration of the gender divide. Already a hit in Quebec where it opened in February (C$1.5m after six weeks), the film has strong festival potential thanks to director Denis Villeneuve's ravishing technical style and a polarising subject.
The film is strongest when it confronts its anti-hero
Although Polytechnique's release in English Canada was poor, this says more about Canada's linguistic divide than it does about the film. Buyers should note the film was shot consecutively in French and English, with the actors performing in both languages - thus two versions are available.
On December 6, 1989, Marc Lepine barged into an engineering classroom at Montreal's Ecole Polytechnique, ordered the male students out and then shot the nine female students. He then moved around the school, again targeting women, before shooting himself. In all he killed14 women and wounded ten along with four men. His suicide notes described his anger at feminists.
Like Gus Van Sant's Elephant, Polytechnique is a formalist interpretation of an atrocity, with a cool perspective on the events and much for audiences to read between the frames as the film moves back and forth through time. While it seems perverse to say, Polytechnique is more audience-friendly; it feels at once more real and more surreal.
Best known for his ambitious and richly-textured Maelstrom (2001) and for his recent short, Next Floor, which won the Best Short Film at Critics Week in Cannes last year, Villeneuve has found an excellent canvas for his impressive visual style. The high contrast of sound and light - the murmur of a room exploded by a gun blast, black blood on white lino - is intense but never gratuitous.
While Villeneuve lavishes cinematic care on his subject, he gives too little credit to his audience. Screenwriter Jacques Davidts has created composite characters, ostensibly to protect the privacy of the victims. But these characters feel more like avatars, models of human extremes.
One composite, Jean-Francois (Huberdeau) is shown as a toiler, a perennial witness. Before the attack, in a moment of hyperbolic foreshadowing, he pauses for reflection before a mural of Picasso's Guernica. Afterwards, he is rendered helpless in the face of the trauma and, in a later scene, takes his own life, essentially a victim of his male helplessness.
Conversely, the female composite Valerie (Vanasse), one of the engineering students, is shown as extremely competent, confronting the institutionalised sexism of the school. A survivor of the attack, she is shown years later as a successful aeronautical engineer, working in a spotless hangar with a gleaming jet plane.
The film is strongest when it confronts its anti-hero. Listed in the credits as 'The Killer', Gaudette is a compelling presence; his character sets the tempo and the texture of the film. Villeneuve foreshadows the killer's arrival by mounting the camera perpendicular to the horizon, defying the laws of nature. By the end of the film, the camera is tracking down the corridors upside down.
Production companies
Don Carmody Productions
Remstar Productions
Producers
Maxime Remillard
Don Carmody
Screenplay
Jacques Davidts, with Denis Villeneuve, Éric Leca
Cinematography
Pierre Gill
Production designer
Martin Tessier
Editor
Richard Comeau
Costume designer
Annie Dufort
Music
Ben Charest
Main cast:
Sebastien Huberdeau
Maxim Gaudette
Karine Vanasse
Evelyne Brochu
Pierre-Yves Cardinal
Johanne-Marie Tremblay