Dir: Paul W S Anderson. US-Germany. 2014. 98mins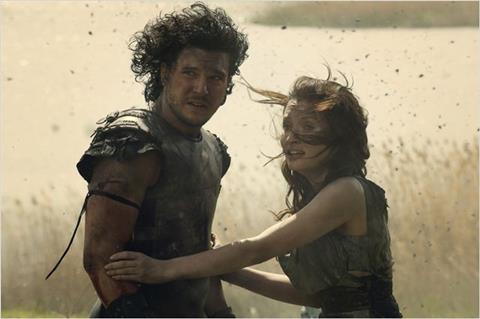 The eruption itself makes for some pyrotechnic thrills but the action and romance don't produce many sparks in Pompeii, director Paul W S Anderson's corny 3D adventure set against the volcanic destruction of the Roman city in 79AD. And it's no sure thing that the explosions will be enough to turn this big budget - reportedly $100m - indie outing into a significant money-maker.
Most of what goes on before the eruption really kicks off is old-fashioned Roman epic fodder.
Already out in a few major markets, the film, pre-sold by Summit Entertainment at the 2011 Cannes market, will do its best business outside the US, where many of Anderson's film (especially Resident Evil and its sequels) have thrived.
A Feb 21 US release through Sony's TriStar will sandwich the film between two other sword and sandal offerings - last month's flop The Legend Of Hercules and next month's 300: Rise Of An Empire - and seems likely to result in a much smaller take.
On the way to its inevitable climax, the film tells the story of Milo (British up and comer Kit Harington, from Game Of Thrones), a Celtic Briton forced by the Romans to become a gladiator and shipped off to Pompeii to entertain the debauched citizenry. Milo's love interest is Cassia (Australian Emily Browning, from Sucker Punch), daughter of rich local family. The villain of the piece is a Roman general and senator (Keifer Sutherland with a posh English accent) who killed Milo's family and now has designs on Cassia.
Most of what goes on before the eruption really kicks off is old-fashioned Roman epic fodder, though the big fight sequence involving Milo and fellow gladiator Atticus (Lost's Adewale Akinnuoye-Agbaje) has its exciting moments.
When Mount Vesuvius actually explodes the film gets a jolt of energy that carries it, with the help of some impressive CG effects, through to a pretty downbeat romantic ending.
Production companies: Constantin Films International, Impact Pictures
US distribution: Tri-Star Pictures, Film District
International sales: Summit International, www.lionsgate.com
Producers: Jeremy Bolt, Paul W S Anderson, Robert Culzer, Don Carmody
Executive producers: Martin Moszkowicz, Peter Schlessel, John Brown
Screenplay: Janet Scott Batchler & Lee Batchler, Michael Robert Johnson
Cinematography: Glen MacPherson
Production designer: Paul Denham Austerberry
Editor: Michele Conroy
Music: Clinton Shorter
Website: pompeiimovie.tumblr.com
Main cast: Kit Harington, Carrie-Anne Moss, Emily Browning, Adewale Akinnuoye-Agbaje, Jessica Lucas, Currie Graham, Sasha Roiz, Jared Harris, Keifer Sutherland