This year's Pusan Promotion Plan (Oct 11-14) is showcasing new projects from some of Asia's superstar film-makers, as well as international rising talents.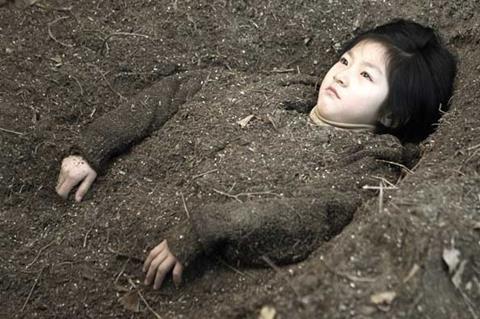 One of the main attractions for the international players attending Piff is the festival's Pusan Promotion Plan (PPP) co-production market. This year it is showcasing 30 projects from 21 countries, ranging from renowned directors such as Japan's Aoyama Shinji (Sad Vacation) and Thailand's Ekachai Uekrongtham (The Coffin) to emerging film-makers including Malaysia's Tan Chui Mui (Love Conquers All) and China's Yang Jin (Er Dong).

Since its inception in 1998 at the 3rd Piff, the PPP has been introducing Asian film-makers and their projects to global opportunities for funding and co-production. In 2006, PPP opened its doors to non-Asian projects as well.

Recent projects include Japanese director Sono Sion's Room Of Dreams, which won the Cineclick Asia award at PPP 2007 and is being co-produced by Korea's
FineCut. Paris-based director Ounie Lecomte's 2008 PPP project A Brand New Life, produced by Korea's Lee Chang-dong, was given a special screening at
Cannes this year. And prior to that, Diaphana picked up French-speaking rights excluding French TV, which were sold to Canal Plus.

"We're constantly trying to enlarge our database of professionals who invest in and/or co-produce films. This year's many companies [who will be attending] include Sony from Asia and 20th Century Fox from North America," says PPP co-ordinator Nakii Kyung-in Na.

Networking event

Even when projects do not find co-production partners, PPP can serve as a platform through which film-makers can meet with festival programmers and other organisers of project markets or funds. "Quite a few festival and project-market programmers come to PPP specifically to do meetings and keep track of upcoming projects," adds Na. "Projects can move from one project market to another, in evolving forms."

Examples include Zhang Yuan's 2008 PPP project Executioner Garden, which went on to Rotterdam's 2009 CineMart and the 2009 L'Atelier du Cannes; Yamashita Nobuhiro's 2008 PPP project My Pack Page which was also selected for the 2009 CineMart and locked casting at the same time; and Taiwanese director Cheng Yu-Chieh's 2007 PPP project Yang Yang, which screened in this year's Berlinale Panorama, opened the Taipei film festival and is due to screen in A Window on Asian Cinema at Piff.

Na says this year will see more projects already set up as international co-productions. They include Nuray Sahin's The Silver Gate, a France-Germany co-production with Karl Baumgartner attached as co-producer; Bakhtyar Khudojnazarov's Waiting For The Sea, a co-production between Belgium, France, Germany and Russia with involvement from the CNC and the Russian Ministry of Culture; and Jin Guang-hao, a native of China's Yanbian who won the 2007 New Currents Award, is collaborating with Korea's Ko Young-jae, who produced the recent documentary sleeper hit Old Partner.

"Our selection of Korean film projects is even better than expected this year. A lot of strong projects, including Bong Joon-ho's Le Transperceneige which is to be produced by Park Chan-wook, are coming to PPP. They aren't all as high-profile as that one is, but they are all innovative and edgy projects," says Na.

These include up-and-coming directors such as Son Jae-gon (My Scary Girl), Han Jae-rim (Rules Of Dating) and the winner of last year's Piff New Currents Award, Roh Gyeong-tae (Land Of Scarecrows).

Under the umbrella of the Asian Film Market since 2006, PPP runs October 11-14 at Haeundae's Seacloud Hotel, Busan.