EXCLUSIVE: Production commenced in Auckland on Wednesday on the embassy siege action thriller from Toa Fraser that XYZ Films sells internationally.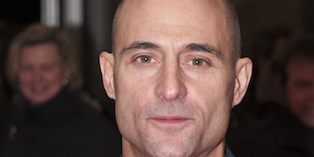 Jamie Bell, Mark Strong and Abbie Cornish star in 6 Days, which General Film Corporation finances in association with the New Zealand Film Commission, Lip Sync Productions and the Ingenious Senior Film Fund.
The story is set in London in April 1980 as the SAS prepares to rescue 26 hostages during the Iranian Embassy siege.
The New Zealand-UK co-production is scheduled to finish the New Zealand portion of the shoot in late July prior to relocating to London in August.
Producer Matthew Metcalfe of General Film Corporation reunites with Fraser and screenwriter Glenn Standring following their collaboration on the 2015 New Zealand foreign-language Oscar submission The Dead Lands.
The parties also worked with XYZ Films, whose Nate Bolotin and Aram Tertzakian serve as executive producers on 6 Days alongside Gavin Poolman and Andrea Scarso from Ingenious Senior Film Fund, Ian Dawson and Norman Humphrey of Icon and Standring. Dog With a Bone Films is also on board.
Icon Film Distribution holds UK rights and Transmission Films will distribute in Australia and New Zealand. WME Global jointly represents North America with XYZ.
Metcalfe described the film as "a tense action-thriller that will tell the story of one of the most audacious and incredible special forces raids of all time."
He added: "GFC is incredibly proud to be telling this story and is thankful for all the support it has received from those who participated in the real events."