The actress will play the lead in the thriller which the Los Angeles-based company will finance and introduce to worldwide buyers next week.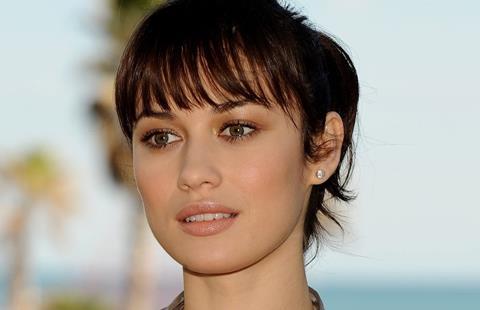 Jane Millen is scheduled to begin shooting in April 2017 and centres on a veteran detective battling her inner demons who is assigned to investigate the murder of wealthy couple.
Cynthia Mort, whose credits include The Brave One and Nina, will direct from her screenplay.
13 Films president Tannaz Anisi will produce the film alongside Karen Kehela Sherwood and former Endgame executive Greg Schenz.
Jai Khanna of Brillstein Entertainment Partners also serves as executive producer.
Kurylenko most recently appeared in Giuseppe Tornatore's La Corrispondenza alongside Jeremy Irons and A Perfect Day with Benicio del Toro and Tim Robbins.
The 13 Films sales roster features family action adventure Four Kids And It starring Michael Caine, Bill Nighy, Paula Patton and Mathew Goode; political thriller Public Affairs with Thora Birch, Adrien Grenier and Mimi Rogers;sci-fi thriller Spectrum; British dark comedy Croak written by David Thewlis; and The Forgiven starring Forest Whitaker and Eric Bana, which Roland Joffé is set to begin production in November.
Voice From The Stone starring Emilia Clarke is in post-production, and the slate includes comedy Chronically Metropolitan starring Chris Noth, Mary-Louise Parker, Shiloh Fernandez and Ashley Benson; Worlds Apart starring J.K. Simmons; and thriller Extortion with Barkhad Abdi, Eion Baily and Danny Glover.