Woody Harrelson's live event movie is garnering interest at Sundance.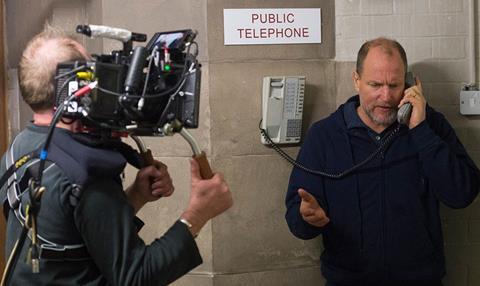 Alex Walton's Bloom has boarded international sales on Woody Harrelson's directorial debut ahead of Thursday night's simultaneous shoot and broadcast.
Harrelson directs the experimental event, which will shoot in one take across multiple locations in central London and screens live in Salt Lake City and participating US theatres in association with Fathom Events.
The Oscar-nominated star plays himself as he struggles to get home to family in London despite encounters with royalty, old friends and the authorities. It is understood the storyline is inspired by true events in London back in 2002 triggered by an argument between Harrelson and his wife.
Harrelson has been in rehearsals since December and the cast includes Owen Wilson and Willie Nelson.
CAA represents US rights to the project, which Harrelson is producing alongside Waypoint Entertainment's Ken Kao, Walton's founding partner at Bloom. Harrelson will participate in a live Q&A following the shoot.
"I've always loved theatre and film and wanted to find the best way to merge the two," said Harrelson. "When I decided to shoot this in real time I realised it wasn't quite like true theatre because the one piece missing was a live audience.

"By broadcasting the film live as its being shot I hope to truly blend the excitement of live theatre with the scale and scope of film."
Walton, who was in Park City on Thursday afternoon as he prepared to head down to Salt Lake City with his Bloom team, said he was thrilled and excited by the experiment.

"Lost In London is such a unique and ambitious concept," he said. "It is going to be remarkable, funny and ground-breaking. We can't wait to see what Woody and the team pull together, and present it to buyers in Berlin."
Bloom's slate includes Danny Strong's Sundance selection Rebel In The Rye, which screens in Premieres on Tuesday; George Clooney's Suburbicon with Matt Damon and Julianne Moore; Josh Trank's Fonzo starring Tom Hardy; Scott Cooper's Hostiles with Christian Bale and Rosamund Pike; Martin Zandvliet's The Outsider starring Jared Leto; and Paul Weitz's Bel Canto starring Julianne Moore and Ken Watanabe.