Garrick Dion will head the new label focused on director-driven films across multiple genres, managing director Aaron L Gilbert of the British Columbia-based Bron announced on Monday.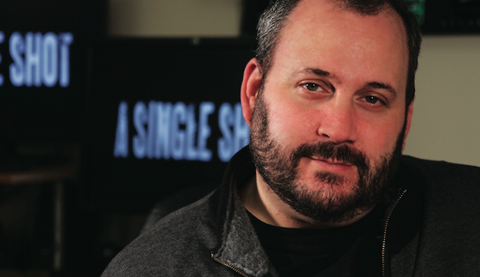 The Realm's first project is Collared, a thriller from writer Chris Osbrink that Alejandro Brugues of Juan Of The Dead fame will direct.
Collared is earmarked for an autumn start in Greater Vancouver and centres on an abducted man who is put in an explosive collar capable of delivering electric shocks and ordered to follow the orders of an unseen criminal.
The Realm's development slate includes Patrick Doody and Chris Valenziano's supernatural drama Eden's Gate and Scott Blaszak's sci-fi Parallel that Bron (pictured) and John Zaozirny will produce.
"There is a wealth of smart, pulse-pounding and edgy scripts that deserve to be brought to life on film," said Gilbert. "We intend to produce a wide array of projects that will feed today's multiplatform distribution networks."
Dion added: "Our goal is to work with refreshing, visionary directors and scriptwriters and bring their unique storytelling to fans of scary, thrilling, smart independent films."