The lead in BBC and Syfy's Merlin and a cast regular on Humans has been cast in the Irish historical thriller that is scheduled to shoot in winter 2015/16.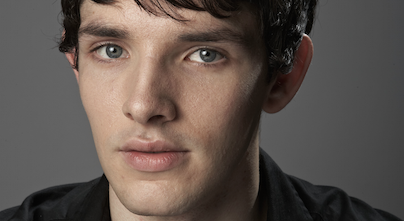 Kevin McCann will direct The Rising and is targeting a 2016 release to mark the centenary of The Easter Rebellion, when Irish Republican Brotherhood members clashed with British occupying forces in Dublin.
The 1916 insurrection was suppressed after six days but revived secessionism and returned it to the forefront of Irish politics.
McCann co-wrote the screenplay with Colin Broderick, which will star Morgan as Irish freedom fighter Sean McDermott and predates events in the films Michael Collins and The Wind That Shakes The Barley.
David O'Hara has also joined the cast as Irish revolutionary leader James Connolly. The Pogues frontman Shane MacGowan will write the theme song.
Allfilm, the company that produced this year's Oscar-nominated foreign language entry Tangerines, is in talks to reunite with McCann after the parties collaborated on the 2015 short Prison Door alongside Ivo Felt, which is also circling.
The Irish Film Board and Northern Ireland Screen are partially backing The Rising.
Morgan has also begun filming in France on British coming-of-age drama Waiting For You, with Fanny Ardant (8 Women), directed by Charles Garrad.