FilmSharks heads into Ventana Sur with a couple of key deals under its belt on the Argentinian director's upcoming dramatic comedy El Rey del Once (The Tenth Man).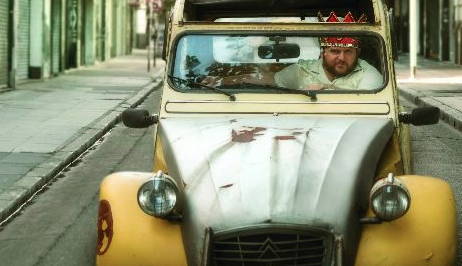 Guido Rud has closed deals with Buena Vista International for South American theatrical rights and FOX+ for premium Pay TV and SVOD.
Burman, one of Argentina's most renowned directors who won the 2004 Silver Bear in Berlin for Lost Embrace, is in post on the film.
El Rey del Once is styled as a dramatic comedy about a man who returns from New York to the Buenos Aires suburb of his youth to take over his family's charitable foundation.
Alan Sabbagh and Julieta Zylberberg star. Burman's credits include Family Law and The Mystery Of Happiness.
"This is a brand new Burman that will travel to festivals and play well for distributors because it is in the best tradition of his crossover films like Lost Embrace," said Rud.
El Rey del Once is due for delivery in the first quarter of 2016 with the producers eying a world premere berth at a major festival. The Latin American premiere is set for February 18.
The FilmSharks slate includes El Americano 3D, Francisco: The Man Behind The Pope, Posessed and No Kids (Sin Hijos).