James Marsden, Thomas Middleditch, Rosario Dawson and Alfred Molina have joined Bron Studios' first animation.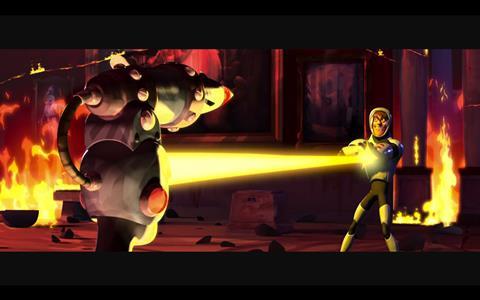 Production on Henchmen is underway at the company's studios in Burnaby and Duncan, British Columbia. Gary Sanchez Productions, which came aboard last August, is no longer involved with the project due to scheduling conflicts.
Nathan Fillion, Jane Krakowski, Rob Riggle, Craig Robinson and Will Sasso have also signed on to the story about a 'fallen henchman' in a world of super-villains who must find his inner hero to rescue a new recruit and win the girl.
Henchmen is a Bron Studios production in association with CW Media Finance. Adam Wood directs from his screenplay, while Bron Studios' Aaron L Gilbert and Luke Carroll produce.
Jason Cloth of CW Media Finance and Bron's Brenda Gilbert serve as executive producers.
eOne holds Canadian rights and WME Global represents sales for the rest of the world.
"We are absolutely thrilled to have such exceptional actors bring life to the characters in our film," said Bron Studios managing director Gilbert. "It's the next step in making the unique world of Henchmen, our first animated feature film, truly spectacular."
Bron recently sold its Hank Williams biopic I Saw The Light starring Tom Hiddleston to Sony Pictures Classics and is in production with Netflix on the Ricky Gervais film Special Correspondents.