Goldcrest boards thriller from iconic comedy-horror director.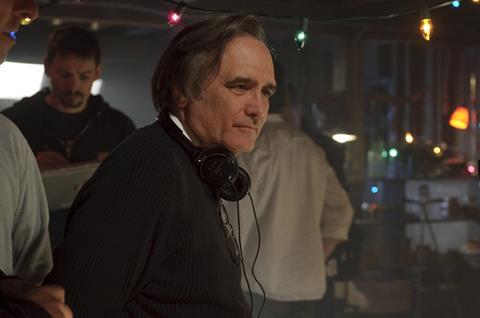 Joe Dante (Gremlins) is set to direct Labirintus, a supernatural-thriller set in the catacombs beneath Buda Castle in Hungary.
Goldcrest Films International has boarded sales on the project and will launch the project at the AFM (Nov 4-11).
Production is due to begin early next spring with casting underway on the story of a paranormal investigator and psychiatric researcher who join forces to explore an abandoned subterranean Soviet research facility, hidden within the Budapest Labyrinth.
When supernatural forces confound and torment the group they begin to question their own sanity. To escape they must quash their fears and lead their team to find and destroy the dark heart of the maze.
Dante described the script as "compelling" and "chilling" and expressed excitement to be working with the team behind the new thriller.
Producers are Fabrice Lambot of France's Metaluna Productions, Lucy Mukerjee-Brown of Mukerjee-Brown Productions, Elizabeth Stanley of Elizabeth Stanley Pictures and Jean-Charles Levy of Forecast Pictures.
Nick Quested and Pascal Degove of Goldcrest will serve as executive producers. Nancy Bishop is casting the film. Goldcrest Post under managing director Patrick Malone will provide picture and sound post-production services.
Goldcrest Films MD Degove said: "Extraordinary to be working with Joe Dante – a director who has been thrilling, surprising and scaring audiences his entire career. Labirintus is a creepy and unnerving journey into the psyche and Joe is the perfect director to bring that to the big screen."
Goldcrest International's Roland Emmerich drama Stonewall recently premiered at Toronto while cult horror remake The Blob is being readied for director Simon West.
Dante launched his career off the back of United Artists 1978 comedy-horror Piranha and went on to direct iconic 80s hits including The Howling and Gremlins as well as Gremlins 2, Innerspace, The Burbs and Small Soldiers.
More recently, 2009 thriller The Hole won a 3D award at Venice and Anton Yelchin starred in the director's most recent outing, 2014 comedy-horror Burying The Ex, produced by Voltage.
Dante's TV work includes anthology series Masters of Horror and Amazing Stories together with Eerie, Indiana and the remake of Hawaii Five-O.
Collaborators across his career include Steven Spielberg, Chris Columbus, John Sayles, Tom Hanks, Dennis Quaid, John Landis and Roger Corman for whose New World Pictures he cut trailers in the 1970s after an early stint as a critic.