The studio announced on Friday morning it is moving ahead with a Hindi-language version of the hit action comedy.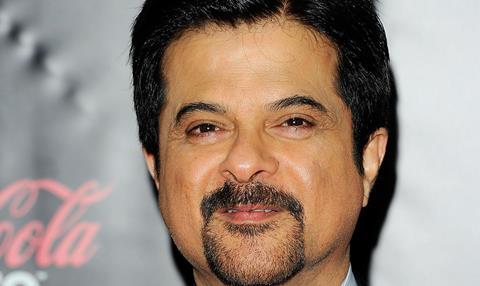 Kapoor will collaborate through his production vehicle AKFC Network and said the property contained key elements that appealed to the Indian market.
Red will mark Lionsgate's second remake in India after Brothers. The film is based on a graphic novel and opened in 2010 via Lionsgate's Summit Entertainment label starring Bruce Willis, Morgan Freeman, John Malkovich and Helen Mirren.
It grossed $90.4m in North America and $108.6m internationally for just shy of $200m worldwide. A sequel in 2013 managed $53.3m in North America but still performed well internationally on $98.8m.
AKFC Network and Lionsgate are finalising the cast for the film, which is scheduled to begin production in August.
"We're delighted to partner with our friend Anil Kapoor, a huge brand name with Indian audiences, in the remake of our box office blockbuster Red," said Lionsgate executive vice president of international sales Wendy Reeds.
"We're proud to continue building our business in India, and we have the ideal partner and the perfect property to bring Indian audiences a film distinguished by its stellar talent, nonstop action and incredible excitement and suspense."
"After successfully adapting 24: Season 1 and Season 2 we are looking forward to remaking Red for the Indian audience," said Kapoor.
"This successful movie that boasts a huge multi-star cast is perfect for India as it has all the elements our audience loves – action, drama and comedy mounted on a huge canvas.

"Also, just as we set new benchmarks in television with 24, we intend to revive the multi-starrer action movie genre that was so popular up to the 90's. We are happy and excited to partner with Lionsgate in co-producing Red and are looking forward to delivering an exciting and high production movie."

Udayan Bhat, COO of AKFC Network said, "The management team at Lionsgate and Rohit Tiwari have been wonderful in securing the rights and the deal for the partnership. We hope this is the beginning of a long term relationship with Lionsgate. Lots more to come."
The partnership and deal were orchestrated and negotiated by Rohit Tiwari at Morris Street Advisors, Lionsgate's exclusive non-theatrical distribution agent in India and the region.