Director aims for "innovative, emotional and life affirming approach" to icon's life.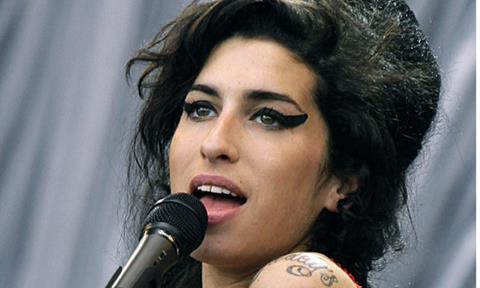 Lotus Entertainment has boarded finance, production and international sales on Kirsten Sheridan's Amy Winehouse biopic, revealed by Screen this morning.
Noomi Rapace (The Girl with the Dragon Tattoo) is currently in talks to star in the biopic, which according to the production will "celebrate" the life of the iconic singer.
CAA and UTA arranged financing and will be co-representing the domestic rights.
Joshua Maurer and Alixandre Witlin of City Entertainment and Tristan Orpen Lynch will produce, with Lotus Entertainment's Jim Seibel, Bill Johnson, Ara Keshishian and Angus Sutherland on board as executive producers.
Lotus Entertainment's Angus Sutherland said: "We are honored to be bringing Amy's heart-breaking life story to the screen and to be working with such a gifted filmmaker as Kirsten Sheridan.
"After the huge success of documentary Amy this year, audiences worldwide have been left with a compelling appetite to delve even deeper into the story of one of Britain's most iconic soul singers - there is not a better actress to embody the complexities of this role than Noomi Rapace."
Kirsten Sheridan said: "Amy's music is felt so deeply by the audience because it was deeply personal. Her vulnerability was her strength.
"She was called many things - a diva, a lost soul preyed upon by tabloids, a tortured genius; our aim is an innovative, emotional and life affirming approach as we go through the looking glass into her life and art."
Rapace is represented by CAA, Shelley Browning at Magnolia, and attorney Howard Fishman at Hirsch Wallerstein. Sheridan is represented by UTA, Schreck, Rose, Dapello & Adams LLP, and Anonymous Content. Maurer and Witlin are represented by attorney J. Frank Stewart.