Production has begun in Atlanta, Georgia, on Ryan Coogler's newest addition to the Marvel Cinematic Universe.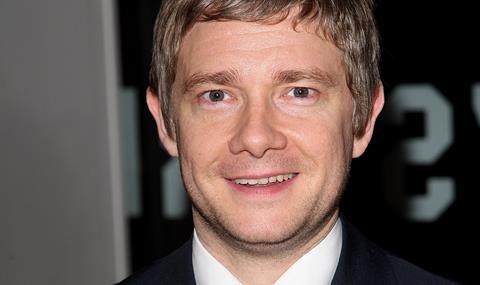 The stellar cast includes Chadwick Boseman in the titular role, with Michael B Jordan, Lupita Nyong'o, Danai Gurira, Freeman, Daniel Kaluuya, Angela Bassett, Forest Whitaker and Andy Serkis.
Freeman reprises his role as Everett K. Ross, first seen in 2016 blockbuster Captain America: Civil War.
The story follows T'Challa (aka Black Panther) who returns home to the technologically advanced African nation of Wakanda to take his place as king after the events of Captain America: Civil War.
When an old enemy resurfaces, T'Challa is drawn into a conflict that puts the fate of Wakanda and the world at risk.

Black Panther is based on the Marvel comic character that first appeared in Fantastic Four Vol. 1 Issue 52, published in 1966.
The film joins Marvel Studios' slate of releases in its Phase 3 commitment to introduce audiences to new heroes and continue the adventures of fan favourites.
Kevin Feige produces the film while Louis D'Esposito, Victoria Alonso, Nate Moore, Jeffrey Chernov and Stan Lee serve as executive producers.
Black Panther is scheduled to open via Disney on February 16, 2018.